'IAAF might lift Russia's ban in July' – ARAF head Shlyakhtin
Published time: 13 Jun, 2017 19:33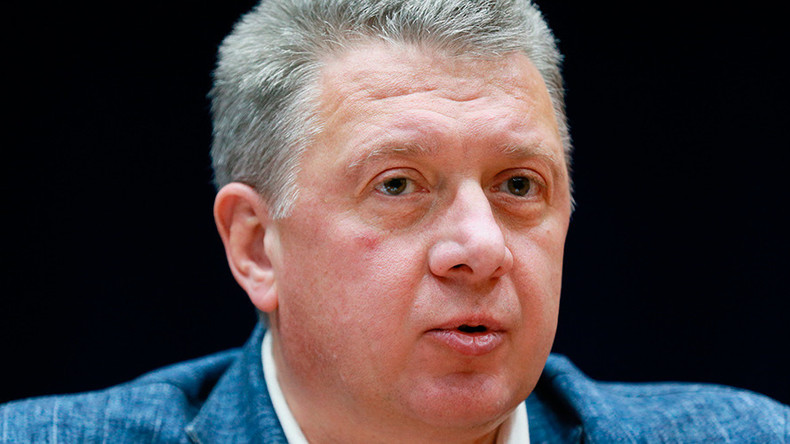 The International Association of Athletics Federations (IAAF) might allow Russian athletes to participate internationally, starting in the middle of June, the head of the Russian Athletics Federation (ARAF), Dmitry Shlyakhtin, announced Tuesday.
Following the meeting between an IAAF working group with ARAF representatives, Shlyakhtin told reporters about the current state of the talks about a possible lifting of the ban.
"In this meeting with the IAAF working group, we didn't discuss allowing other Russian athletes to participate in international competitions," he said, TASS reported.
"We think that it may happen in the middle of June. Now it's not the time yet, we are waiting."
ARAF's membership of IAAF was suspended in November 2015, following the publication of the investigation on alleged state-sponsored doping in Russia, carried out by the World Anti-Doping Agency (WADA).
READ MORE: IAAF suspends Russian Athletics Federation over doping scandal
At the moment, 14 Russian athletes are allowed to participate in international competitions, among them leading members of the Russian team – 110-meter hurdler Sergey Shubenkov, high jumper Mariya Lasitskene (Kuchina), pole vaulter Anzhelika Sidorova and long jumper Darya Klishina.