Mass fight breaks out at wrestling tournament in Ingushetia (VIDEO)
Published time: 13 Jun, 2017 16:30
A mass brawl between spectators broke out at the 25th Russian Freestyle Wrestling Championship in Ingushetian capital Magas on Monday.
The incident happened following the bout between Magomedkhabib Kadimagomedov from the Republic of Dagestan and Zaurbek Sidakov from the Republic of North Ossetia.
Some of the spectators and wrestling team members disagreed with the referee's decision regarding the result of the fight, which sparked the conflict.
Footage shows the fight breaking out during the subsequent match between wrestlers representing Crimea and the Republic of Yakutia. The punch-up, which started in the area between the stands and the wrestling mats, later moved up to the mats. The event's security, however, broke up the scuffle within a few minutes.
Among those trying to restore order was also 2014 World Freestyle Wrestling Champion and two-time European Champion Abdusalam Gadisov.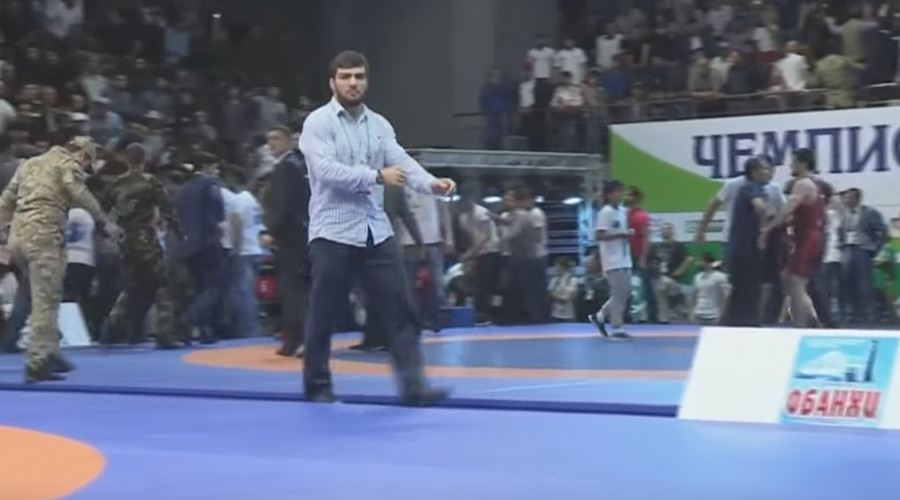 Mass fights have been a common sight at wrestling tournaments across Russia in the last few years, with a high level of competition between athletes representing various regions of the country.
Last year a conflict after a Freestyle Wrestling bout in Yakutsk, between Ismail Musukayev, representing Dagestan, and Yakutia native Viktor Lebedev, for the right to represent Russia at the Rio Olympics, led to a mass fight that needed riot police to break it up.
READ MORE: Russian riot police break up mass brawl at wrestling tournament (VIDEO)
Following the most recent incident, the head of the Russian Wrestling Federation, Mikhail Mamiashvili, stated that "if that is the sort of behavior is the way to solve the issues, we will (soon) have to host (wrestling) championships on the North Pole," TASS reported.
However, talking to R-Sport he said that the tournament organizers did everything to ensure security at the event, providing a "high level of the preparation, hospitality, logistics and hosting the participants."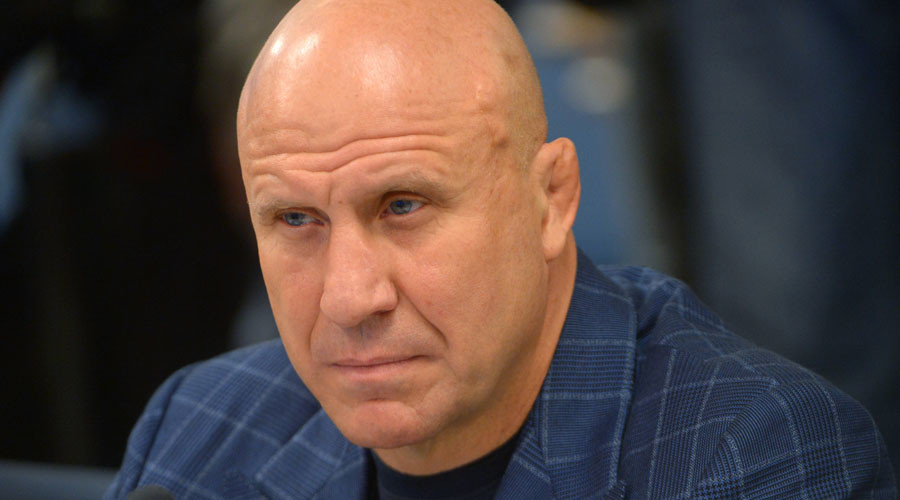 "[It's a] pity, that some hotheaded guys, carried away by emotions, behaved this way. But now it's been solved, and the Russian Championship proceeds," he added.
The 25th Russian Freestyle Wrestling Championship hosts over 400 athletes from 45 various regions of Russia. The tournament runs until June 14.