Russian riot police break up mass brawl at wrestling tournament (VIDEO)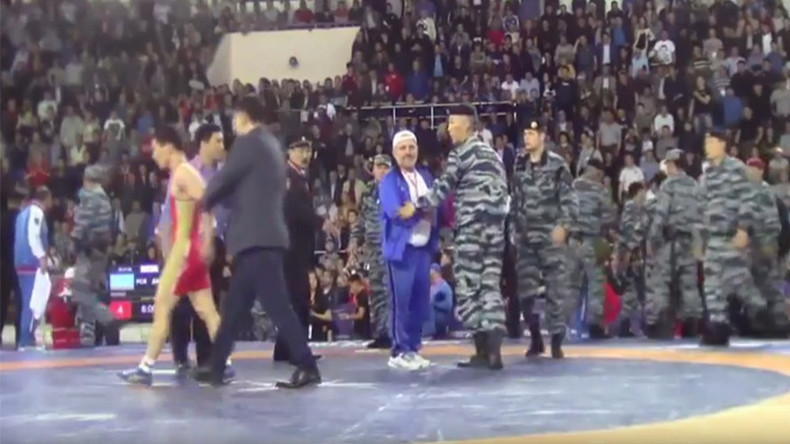 A conflict between wrestlers after a bout in the Russian city of Yakutsk led to a mass fight that needed riot police to break it up.
The conflict happened after the 55kg weight class Freestyle Wrestling bout between Ismail Musukayev, representing Dagestan, and Yakutsk native Viktor Lebedev.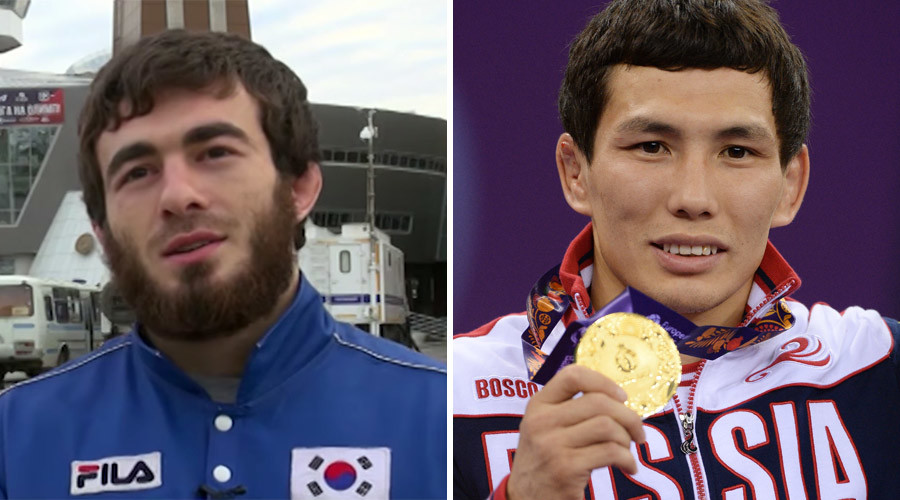 Tensions were running high as victory would give the winner a chance to represent Russia at the Rio Olympics in August.
After referees gave the win to the local wrestler, Musukayev expressed anger at his opponent by pushing him instead of offering a traditional handshake.
The situation was quickly fueled by other members of the wrestling team who jumped to the mats in order to protect their teammates.
That sparked more dramatic scenes as spectators started to throw objects onto the mats. Things could have got even uglier had it not been for special forces – on hand to guard the event – stepping in and breaking up the fight.
However, not all martial arts tournaments have that level of security.
A recent European Kung Fu championship tournament in Lvov, Ukraine made the headlines when a huge all-in brawl erupted between Armenians and Azerbaijanis.