FIFA Confederations Cup 2017: Get ready for all the action in Russia with RT's special project
Published time: 17 May, 2017 17:59
Edited time: 8 Jun, 2017 12:15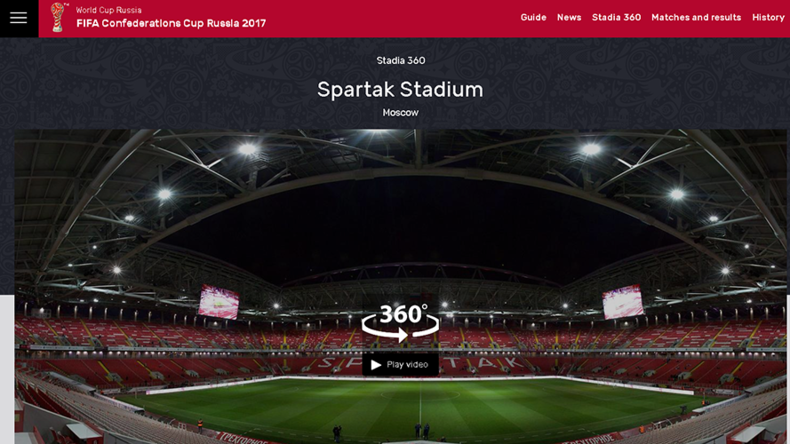 With a month to go until the FIFA Confederations Cup 2017 kicks off in Russia, RT is launching a special project that will keep you posted throughout the run-up to the event and the tournament itself, which is a prelude to next year's FIFA World Cup.
Visit our website to stay up to date with all the latest information on the teams, fixtures and results.
Four cities are ready to welcome football stars from Australia, Cameroon, Mexico, New Zealand, Portugal, Chile, and Germany – as well as hosts Russia.
The Confederations Cup will kick off with Russia versus New Zealand at Saint Petersburg Stadium on June 17. The other host cities are Moscow, Sochi, and Kazan.
Almost 6,000 volunteers will be on hand to help ensure that the tournament goes smoothly and that football fans from across the world experience genuine Russian hospitality.
We've also prepared a guide to the four host cities that will help you get to know them better.
Saint Petersburg Stadium, Kazan Arena, Spartak Stadium and Fisht Stadium are waiting to welcome the teams and fans, but you already can visit them with our Stadia 360 section.
The FIFA Confederations Cup is a quadrennial international men's football tournament, seen as a prelude to the World Cup – which is typically held in the same country the following year. This is the first time Russia has hosted either tournament.
As the hosts, Russia have automatically qualified for the Confederations Cup. They will be joined by the six winners of the FIFA confederations championships, as well as 2014 FIFA World Cup winners Germany.
READ MORE: 'The team's showing its character, the fans appreciate that' – Russian head coach Cherchesov