Russian airline Aeroflot pens new partnership with Manchester United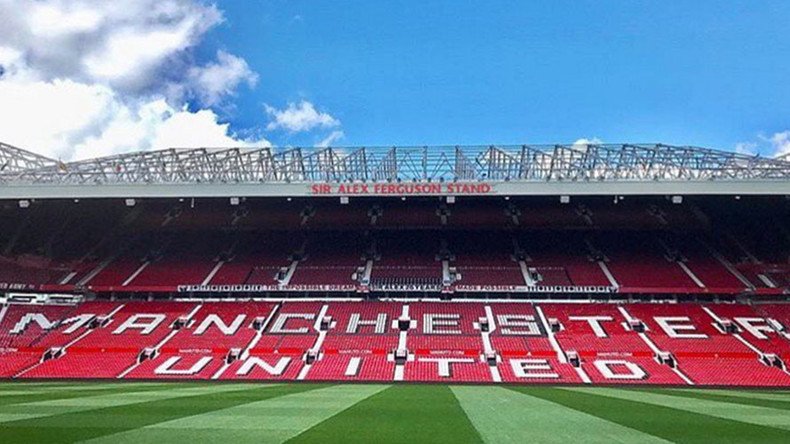 Aeroflot has signed a fresh contract with English Premier League club Manchester United, meaning it will remain as the club's official carrier.
As official carrier, Aeroflot will provide United with strategic advice on travel for the team and club representatives.
"We recently resigned a contract with Manchester United. It will last for five years," Aeroflot CEO Vitaly Savelyev said, TASS reported.
"The agreement will come into action after the expiration of the former contract."
The first contract between United and Aeroflot was signed in 2013 and was drawn up for five years. The partnership marked the English club's first commercial venture in Russia, where it reportedly has 18 million followers.
The financial details of the contract have not been made public. But in accordance with the first deal, Manchester United received $40 million from the airline.
United made their last trip to Russia as part of their Europa League round of 16 tie against FC Rostov in March.
Manager Jose Mourinho praised the welcoming nature of Russian fans and claimed "everything went wonderfully well" during the trip, while Rostov supporters presented fans travelling to the Olimp-2 stadium with blankets emblazoned with: "Gentlefan: Russian Warm Welcome."
The gesture went down extremely well, with United fans claiming they were "treated like rock stars"during their journey. Mourinho returned Rostov's pleasantries by presenting the team with a commemorative silver cup at the return leg at Old Trafford.
United eventually won the tie 2-1 on aggregate to progress to the quarter final stage of the tournament.
Founded in 1923, Aeroflot is Russia's leading airline, having won 'Best Airline in Eastern Europe' at the 2016 SKYTRAX World Airline Awards. Other accolades include the 'Most Stylish Airline' award by Skyscanner as well as Russia's 'Company of the Year 2012'.
The airline has a fleet of 137 planes. Manchester United are the most decorated team in England, with 42 trophies.
The club are 20-time champions of England, 12-time winners of the FA Cup, five-time winners of the League Cup and three-time champions of Europe.
Following their takeover by the Glazer family in 2005, United had the biggest debt of any football club in the world – calculated at around $730 million.
READ MORE: Rostov fans unfurl banner at Man Utd game inviting British supporters to World Cup
In February United, managed by Portuguese coach Jose Mourinho, won the English League Cup with a 3-2 win over Southampton.
Aeroflot have also agreed a partnership with the Olympic Committee of Russia to become Team Russia's official carrier, kommersant reported.
You can share this story on social media: