Russia is stripped of 2021 Biathlon World Cup in Tyumen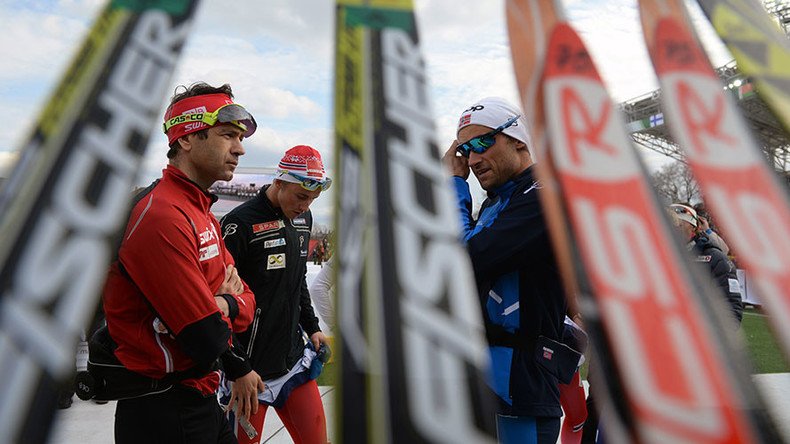 The Russian city of Tyumen has been stripped of the right to host the IBU 2021 World Championship. The decision was announced by the International Biathlon Union's (IBU) executive committee on Thursday.
At the beginning of February, the IBU asked Tyumen to voluntarily give up its right to host the World Championship, warning that if it failed to do so, the world governing body would annul the original decision of selecting the Russian city to host the event.
The Russian Biathlon Union (RBU) responded by saying that it had no intention of giving in to the threat.
"We are definitely not going to voluntarily give up the hosting of the world championship," RBU head Alexander Kravtsov said.
Following Thursday's announcement, the RBU said it did not agree with the decision, pointing out that the pronouncement can't be legally binding, as such directives can only be expressed at the IBU congress, while Thursday's statement had been announced at the executive committee level.
"RBU is waiting for the document with the reasoning of the decision. We assume that IBU has no right to make that decision because the executive committee cannot act as the congress," RBU head Alexander Kravtsov told TASS.
The Russian Deputy Prime Minister, Vitaly Mutko, has also emphasized that such a decision has to come directly from the IBU congress.
"We have to move along calmly. The congress has given the right (to host the tournament), the congress has to take it away. That story is not over," Mutko said, talking to media on Thursday, TASS reported.
The IBU Congress originally chose Tyumen to host the 2021 World Championship in September 2016. The World Anti-Doping Agency (WADA) later ordered an inquiry into the IBU decision, as the International Olympic Committee (IOC) had earlier recommended that international winter sports competitions not be held in Russia. The recommendation followed the release of the WADA-commissioned report of Canadian doctor Richard McLaren on alleged state-sponsored doping in Russia.
You can share this story on social media: