Both coaches from scandalous bandy game suspended for 2.5 years
Published time: 28 Feb, 2017 20:41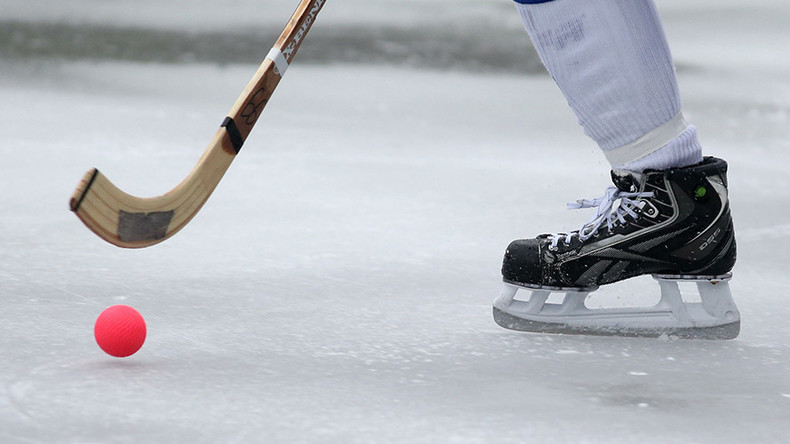 Following the annulment of the result of the Russian Bandy Super League game which saw teams Vodnik and Baikal-Energy score 11 and 9 own goals respectively, it was announced today that both teams' coaches are to be banned from the sport for 30 months.
The February 26 game that saw Vodnik from Arkhangelsk falling to Baikal-Energy from Irkutsk 11-9, sparked controversy in the Russian sports, as all of the 20 goals were self-scored.
The result of match was declared void by the Russian Bandy Federation disciplinary committee on Monday. The committee also ruled that the teams will have to face off again on March 3, at a neutral venue.
In another session on Tuesday, it was ruled that Vodnik coach Igor Gapanovich and Baikal-Energy coach Evgeny Erakhtin will both have to serve a 30-month ban. Clubs will also be fined for 300,000 rubles (approximately $5,200).
While Baikal-Energy's own goals were scored by several players, it was Vodnik player Oleg Pivorarov who scored all 11 goals against his own team.
The third session of the disciplinary committee on Wednesday will make a decision regarding the sanctions against Pivovarov, as well as Vodnik's supervisor Dmitry Minin, who has stated during Tuesday's session that it was him who initiated the team action as part of a protest against the policies of the Russian Bandy Federation.