FIFA allows 'neo-Nazi linked' Zozulya to return to Ukrainian team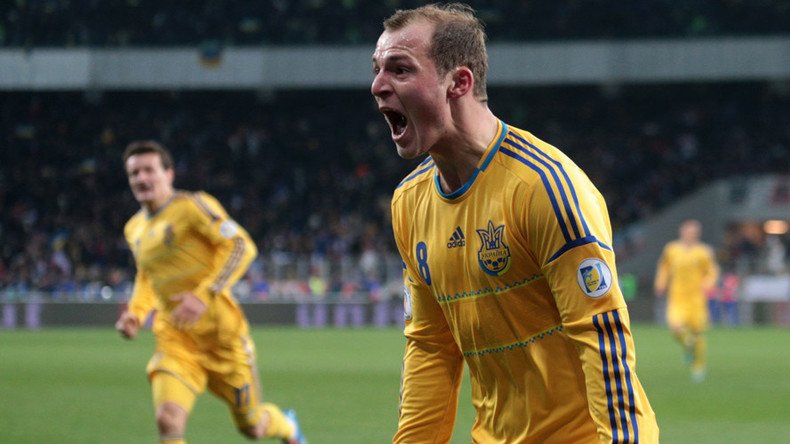 Striker Roman Zozulya has been cleared by FIFA to return to Ukrainian club Dnipro, where he started the season. The decision follows protests by fans of Spanish team Rayo Vallecano which led to Zozulya's proposed transfer to Real Betis falling through.
READ MORE: Spanish team refuse Ukrainian footballer loan after fans protest 'neo-Nazi links'
Zozulya, who moved from Betis to Rayo on loan until the end of the season, just before the transfer deadline closed on January 31, was sent back to Betis after the Spanish second-tier team's fans protested over the player's alleged neo-Nazi links in Ukraine.
The return to Betis meant the striker, 27, would not be able to play again this season in Spain as he is officially registered with Rayo until the end of the term.
In an effort to resolve the situation, the player's agent Vladimir Kuzmenko sent a request to world football governing body FIFA, asking for permission to move to a team from a championship where the transfer window is still open.
It was reported yesterday by as.com that FIFA had authorized Zozulya's return to Ukrainian Premier League side Dnipro, where he stated the season.
The move will not, however, allow Zozulya to play again this season, as European football governing organization UEFA has banned Dnipro from making signings due to unpaid player and staff wages.
Dnipro and the Football Federation of Ukraine are now looking into possible ways to resolve the issue, telegraf.com.ua reports.
You can share this story on social media: