Russian athletes to compete under neutral flag at 2017 worlds – IAAF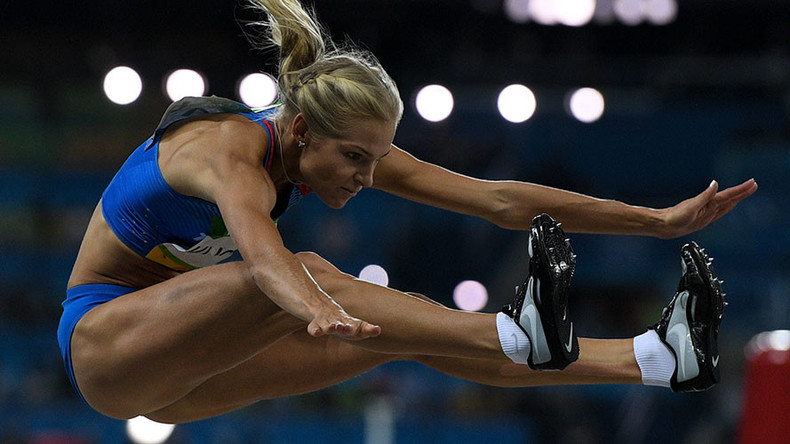 The Russian track and field federation (RusAF) will not be reinstated at the 2017 world championships in August, meaning that the country's athletes will only be able to compete under a neutral flag in London, the IAAF said.
READ MORE: Netflix pays $5mn for 'Icarus' documentary on Russian doping - report
Russia should not expect "full reinstatement" before November, Sebastian Coe, the head of the International Association of Athletics Federations (IAAF) said after a council meeting in Monaco on Monday.
Despite some "productive meetings" with Russian officials, the country is still to meet many conditions to be allowed back into full competition, Rune Andersen, IAAF task force chairman, was cited as saying by Reuters.
According to the IAAF press release, its council approved the recommendation by the task force that RusAF was "not ready for reinstatement."
The world's athletics governing body added that "as of today, 35 Russian athletes have so far applied in 2017 to compete as neutral athletes in international competition."
If all the applications are accepted, Russia will have almost a full squad at the 2017 European indoor championships in Serbia in March, but its athletes will only compete under a neutral white flag.
In December, the IAAF came up with new gridlines for Russian athletes hoping to compete under the neutral flag, which no longer require them to train outside Russia.
READ MORE: US distance runner cleared of doping after 'contaminated meat' defense
Earlier, the IAAF task force said Russia wasn't ready for reinstatement due to the absence of a drug-testing laboratory and a lack of acceptance of the findings of international investigation against the country.
Russia was suspended from all international competitions in November 2015 after a report by World Anti-Doping Agency report claimed there was a widespread doping program in the country.
The move saw the whole Russian track and field squad mission out of the Summer Olympic Games in Rio in 2016.
READ MORE: 22 out of 29 Russian biathletes cleared of doping suspicions - International Biathlon Union
You can share this story on social media: