Chapecoense tragedy: Brazil v Colombia friendly raises $380k for victims' families (PHOTOS, VIDEO)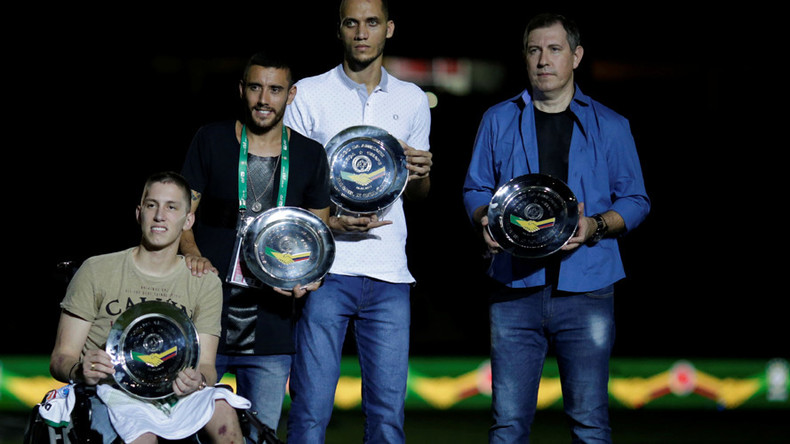 Brazil and Colombia played a special international friendly on Wednesday, raising $380,000 for the families of the victims of the Chapecoense plane crash that killed dozens of players and staff from the Brazilian club in November.
The game took place in Rio's Olympic Stadium, with emotional scenes before the match as survivors of the crash were introduced on the pitch.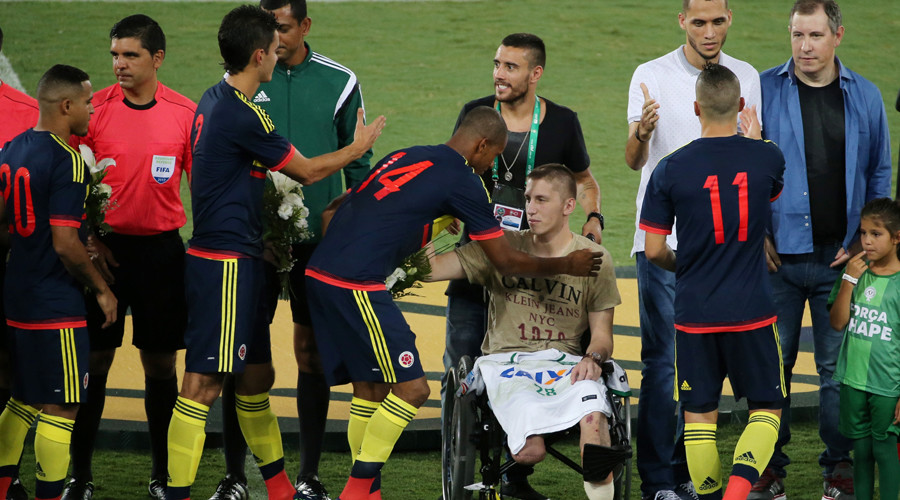 The plane carrying the Chapecoense team crashed on November 28, having departed from Santa Cruz, Bolivia, on its way to Medellin in Colombia, where the team was due to play the first leg of the Sudamericana final against Atletico Nacional.
READ MORE: 71 dead after plane carrying Brazilian football team crashes in Colombia
The crash killed 71 of the 77 people on board – including 19 players and members of the club's coaching staff.
Four of the survivors – three players and a commentator – appeared on the pitch with members of the victims' families in a ceremony before Wednesday's game.
The match itself saw a Brazil team made up of players from the domestic league defeat Colombia 1-0, thanks to a goal from striker Dudu.
Chapecoense has rebuilt its team following the tragedy, with more than 20 players arriving on loan from other clubs to fill the team's ranks.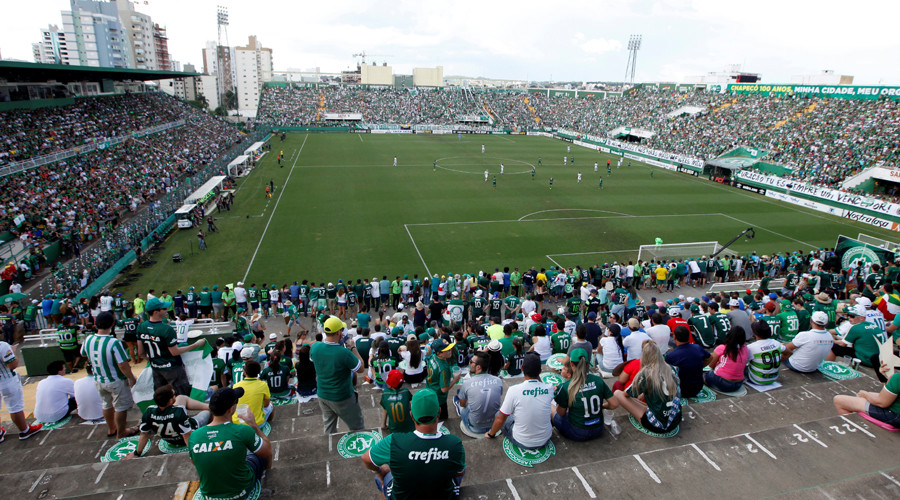 They drew 2-2 in a friendly against Brazilian champions Palmeiras on Saturday, in the club's first game since the crash.
READ MORE: 'Vamos Chape': Tragic Brazilian football team play first home game after air disaster (VIDEO, PHOTO)
The crash was caused by human error, according to a report, with the pilot allegedly failing to refuel en route and being too slow to notice engine problems caused by the lack of fuel.
You can share this story on social media: