Footage showing Oklahoma running back Joe Mixon punch woman in face released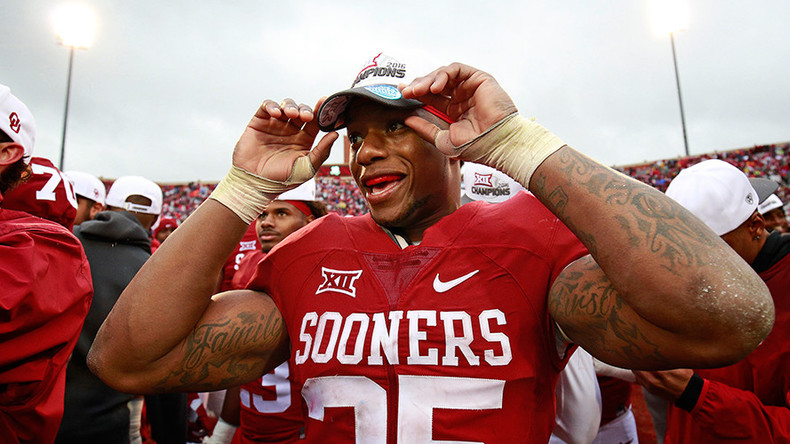 A graphic video showing Oklahoma Sooners running back star Joe Mixon punching a woman in the face at a restaurant has been released at the request of his lawyers.
The footage, which dates back to 2014, shows an altercation between Mixon, then 18, and a female student, Amelia Molitor, at a sandwich shop near the Oklahoma University campus. In the footage, Mixon approaches Molitor and after several words are flung between them the girl pushes and slaps Mixon.
The player then hit her in the face, fracturing four bones. Molitor also hits her head against a table as she falls to the ground, before being comforted by friends, as Mixon walks away.
Mixon, who was suspended for the entire 2014 season, has since apologized for the incident, for which he was charged with a misdemeanor and ordered to attend counseling and perform 100 hours of community service.
"For the last two years, my lawyers have advised me against speaking publicly about an incident that occurred very shortly after I arrived in Norman," he wrote in a letter to The Oklahoman in November. "Today, I want to say what everyone deserves to hear from me about this matter: I am sorry," he said.
Read more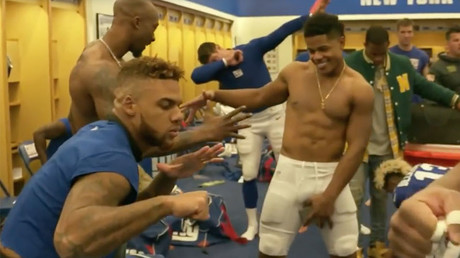 In his statement, Mixon claimed that he had been harassed and had racial slurs hurled at him during the night, though did not specify from whom.
"I was not drinking; I have never had a drink in my life. At the end of the night, a group of apparently drunk people started harassing us. Some of my teammates were wise enough to leave. I did not, and I am sorry.
"I apologize to Amelia Molitor and the friends who were with her that night," he reiterated.
The video of the altercation was made public on Friday by Mixon's lawyers, who said in a statement that "he hopes that his voluntary release of these recordings will help put this matter to rest."
The University of Oklahoma also released a statement, saying that they were aware of what had happened and have taken the appropriate course of action.
"University officials were made aware of the content of the video prior to taking action with respect to Joe Mixon [in 2014]," it said.
"Based on that information, the university immediately suspended and removed Mr. Mixon from the football team for one year, during which high standards of conduct were expected and maintained. It was made clear to Mr. Mixon at the time of his suspension that violence against women will not go unpunished at the university.
Read more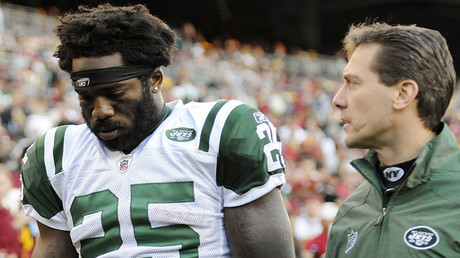 "Mr. Mixon has apologized for his actions, and the university hopes that it is an indication that he has learned from his mistakes. We are an educational institution, where we hope young people will learn from their mistakes and chart a better future course," the university's statement read.
Mixon's victim, Amelia Molitor, had attempted to block the release of the video, with her lawyers telling The Oklahoman that it "does not begin to tell the entire story of that night."
"We have always believed that no young woman would want a video of herself being victimized used for media sensationalism and viewer ratings," they told the newspaper.
However, now that the footage has been made public, some observers say it is likely to impact his career.
"One problem he's facing [is that] any NFL team that would consider taking him in, the first thing you're going to see, if it's going to be in April, is going to be that video, and that's going to be on the minds of everybody. A lot of teams will take him off the board because of this. There's no doubt. The video itself, as we saw with Ray [Rice], is going to cost him a lot," NFL insider John Clayton told ESPN.
Mixon, now 20, has amassed 1,183 yards and eight touchdowns for the Oklahoma Sooners in eleven games this season. Pro Football Focus has deemed him the 24th most eligible prospect for the 2017 NFL draft.