Two-time boxing world champ Malignaggi calls McGregor boxing boasts 'laughable'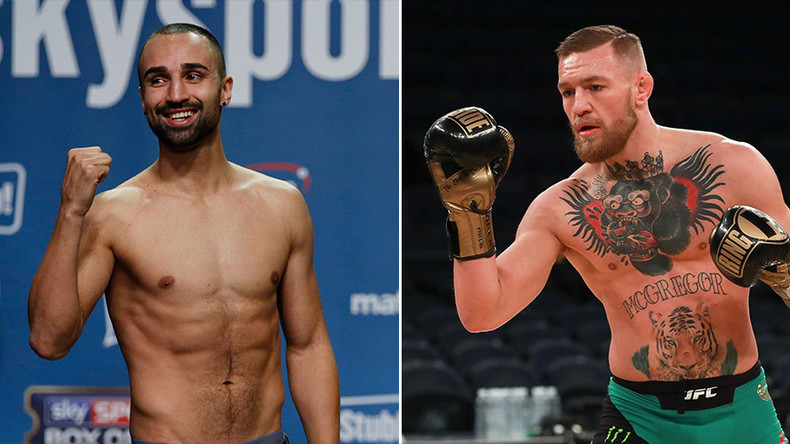 Brooklyn boxer Paulie Malignaggi has dismissed suggestions UFC superstar Conor McGregor could become a successful boxer, claiming the Irishman would struggle even in the amateur ranks.
McGregor was granted a boxing license by the state of California in late November, sparking rumors a mooted matchup with former pound for pound number one boxer Floyd Mayweather Jr is closer to fruition.
READ MORE: Conor McGregor granted professional boxing license in California
However, Sicilian-American Malignaggi, who held the IBF super lightweight title from 2007 to 2008 and the WBA welterweight title from 2012 to 2013, believes McGregor doesn't possess the skills to be a hit in the boxing ring and vowed to teach him a lesson if given the opportunity.
"I know you apologize about absolutely f****** nothing, but after I am done with you – I am going to knock the beard off you homie," Malignaggi told FightHype.com.
"You are going to be apologizing for everything you have been trying to do to get in the boxing ring."
McGregor recently attracted criticism for posting a video of a sparring session between him and South African former IBO world welterweight title holder Chris van Heerden during his training camp for his fight with Nate Diaz at UFC 202.
The six-minute video was allegedly heavily-edited to make it appear as though McGregor had the upper hand in the session.
A frustrated Van Heerden said of the video on his Twitter account: "When you have to Cut & Edit a video clip to putting pieces together to look Good It show me your Real Character #ISleepPeaceful #DoYou?" (Via The Mirror)
Malignaggi, who won the 2001 US amateur boxing Championships before turning professional the same year, remains unconvinced by the footage of McGregor in a boxing ring either way.
"After seeing that sparring session [with van Heerden], I don't think the guy would win the [amateur boxing tournament] New York City Golden Gloves.
Read more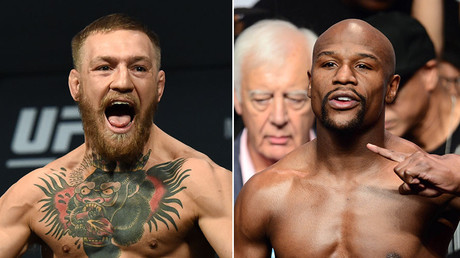 "I don't think he would. I think he gets beaten in the New York City Golden Gloves, so the fact that you would put a guy that probably can't even win the New York City Golden Gloves against the best fighter in the sport [Mayweather] is almost laughable."
Malignaggi, who was awarded for his boxing punditry on US channel Showtime while still an active fighter, says McGregor's insistence he could compete against professional boxers is "ridiculous" and thinks he would laugh his way through the fight if the duo ever met.
"I would laugh my way through the whole fight, I really would" he said.
UFC President Dana White has also poured cold water on the chances of the boxing clash for McGregor.
"It ain't happening," White said to Yahoo Sports.