Former youth coach arrested in UK after confessing to sex abuse
Published time: 8 Dec, 2016 17:34
Edited time: 8 Dec, 2016 17:51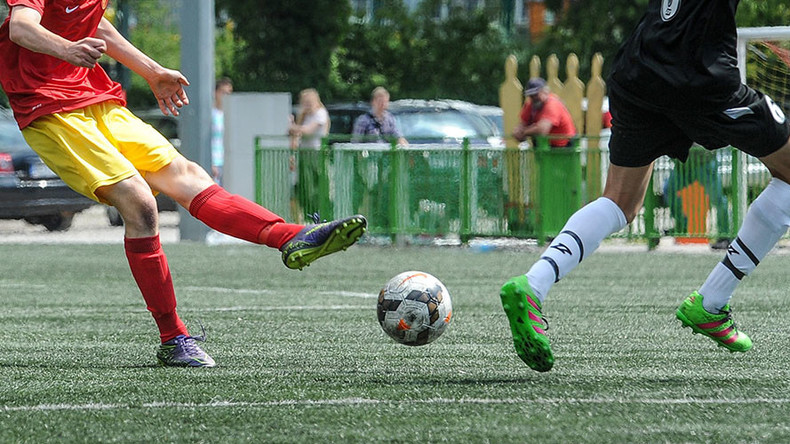 Former youth coach and Celtic kitman Jim McCafferty has been arrested in Belfast, Northern Ireland, after confessing to sexually abusing young footballers.
McCafferty, who worked in football in Scotland and Ireland from the 1980s, was arrested after walking into a Belfast police station.
"A 71-year-old male has been arrested by detectives after presenting himself at a station in Belfast," Detective Superintendent Deirdre Bones said, as reported by Sky Sports News.
"He was arrested on suspicion of sexual offenses against children in Northern Ireland. He is currently helping police with their inquiries."
Police Scotland also says it has received a report of historical sexual abuse and will "commence inquiries to establish the full circumstances surrounding this matter."
McCafferty's arrest follows an interview he gave to the Irish Mirror newspaper.
He admitted to a series of offenses, including repeatedly fondling a young footballer from Dublin who was just 15 when the incidents occurred back in 1983.
READ MORE: Football clubs warned by governing body about alleged child abuser back in 1989
McCafferty later tried to downplay his actions, describing the abuse as "a bit of fun, a bit of hilarity" and claimed his behavior helped "toughen up" one of the boys he was trusted to look after.
"One of the boys was a very mummy's boy, a soft boy – he was my favorite but he needed toughened up," he said to dailyrecord.co.uk.
"I took advantage of one boy. He needed a bit of life about him. It was sexual at that time. There was a lot of fondling and fun.
"The boys weren't bad at football and I was trying to help them, to bring them to people's attention, to take notice of them."
McCafferty said loneliness and confusion about his own sexuality were the cause of his pedophile tendencies, but claimed he was no longer a threat to teenagers because he is now out of football.
In the wake of the sex abuse scandal in British football, police forces are reportedly investigating allegations made by 350 victims, with some cases dating back to the 1980s.
The National Society for the Prevention of Cruelty to Children has received around 1,000 reports to a telephone hotline, with Premier League clubs Southampton and Chelsea among those linked to the scandal.
On Thursday, FIFA President Gianni Infantino stated that there needs to be "zero tolerance" of child abuse in football, promising to investigate how the sport's governing body can prevent it happening.
"It has to be taken seriously - there must be zero tolerance from that point of view, from a football perspective, but also from a criminal perspective as well," Infantino told reporters in Singapore, as reported by Reuters.