Football clubs warned by governing body about alleged child abuser back in 1989
Published time: 5 Dec, 2016 21:53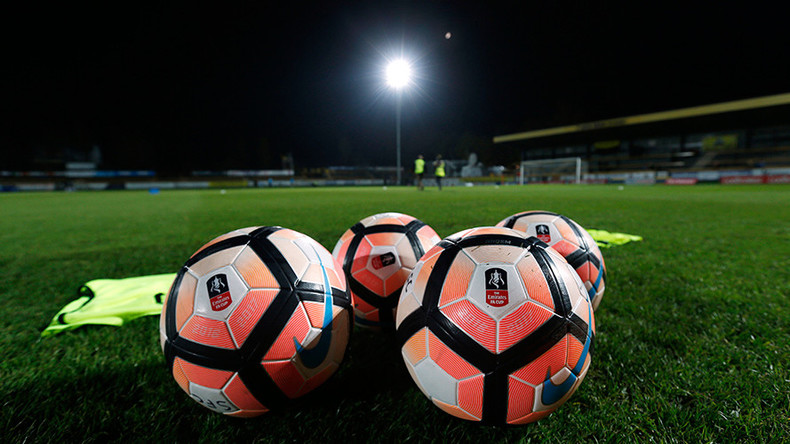 It has been revealed that the English Football League warned clubs about former Southampton youth coach Bob Higgins, named in connection with allegations of historical child sexual abuse, as far back as 1989.
According to the Guardian, Higgins went to work for numerous clubs, including Peterborough United, and was still coaching when details about possible widespread abuse came to light last month, when former Crewe Alexandra player Andy Woodward came forward to detail his abuse at the hands of pedophile former coach Barry Bennell.
The Football League circulated a letter dated April 22, 1989, to managers of all clubs saying the organization was "opposed" to the Bob Higgins Soccer Academy (BHSA).
"I understand that you may recently have received a letter from Mr. Bob Higgins, inviting your club to become involved with the above organisation (BHSA)," it read.
"The Football Association, Football League and English Schools' Football Association are opposed to this organisation and I would ask all clubs which might be thinking of becoming involved to give this office the opportunity of appraising them of the situation before taking any steps in this direction."
The letter is signed by the then secretary, David Dent, but does not reveal why the warning was issued. The Football League, which is now branded the EFL, administered all levels of the game at that time.
Higgins was employed by Southampton during the 1980s, eventually leaving the club during the same month as the letter was sent.
He faced charges of sexual offenses against boys in 1992, but was cleared on the direction of a judge.
The BBC says more letters were sent to clubs warning them about Higgins in 1997, with social workers and police admitting at the time they believed "Mr Higgins poses a risk to children."
Higgins worked for Peterborough United in the 1990s, before drifting into non-league football.
Most recently he was with Hampshire club Fleet Town FC on what has been described as an "informal unpaid basis" but has now left.
Breaking: "Bob Higgins is no longer involved at Fleet Town Football Club" Chairman releases new statement

— Emma Vardy (@EmmaVardyTV) December 4, 2016
Fleet's chairman, Steve Cantle, said Higgins was not police checked in 2012 as his role did not involve working with children.
Cantle released a statement yesterday to confirm that "Bob Higgins is no longer involved at Fleet Town Football Club."
Six players are believed to have named Higgins to Hampshire police, although they have refused to confirm they are investigating.
Former players who say they were abused at Southampton include Dean Radford. He admitted his experiences have left their mark.
"You don't live every day of your life crying your eyes out and walking around with your head down – you get on with life as normal – but you still have it there, it's buried there deep, and it comes up, and it will keep coming up for the rest of my life," he said, the Guardian reported.
Police forces in at least 18 areas across Britain are currently investigating allegations made by 350 victims.
The National Society for the Prevention of Cruelty to Children (NSPCC) said it was dealing with around 1,000 reports to a telephone hotline. The line reportedly received 860 calls in the first week of opening.
Chelsea, Newcastle United and Leeds United are amongst the clubs who have been linked to the scandal that is threatening to blow the British game apart.