Football child sex abuse hotline receives 860 calls in 1st week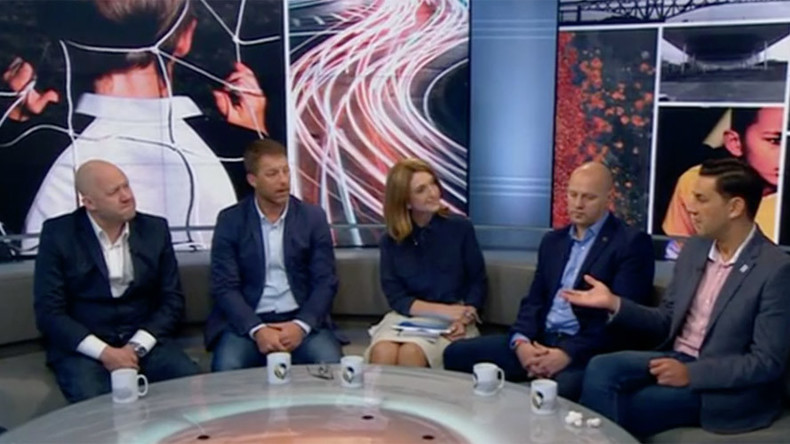 A hotline set up by UK charity the National Society for the Prevention of Cruelty to Children (NSPCC) in response to allegations of child sex abuse in English youth football received 860 calls in the first hour of operation.
The NSPCC reported that as a result of the calls it made 60 referrals to the police or children's services within the first three days of launching the hotline.
"We have had a staggering surge in calls to our football hotline, which reveals the worrying extent of abuse that had been going on within the sport,"NSPCC Chief Executive Peter Wanless said, according to the Associated Press.
It is reported that 350 people have come forward to report sexual abuse in football clubs. They include more than 20 former professional footballers who have spoken in the past fortnight to report historical cases of sexual abuse at a number of their former clubs.
The revelations were first made by former Crewe Alexandra footballer Andy Woodward, who reported the abuse by convicted pedophile and former football scout Barry Bennell.
As well as working at Crewe, Bennell was as a scout at varying times for professional clubs including Manchester City, Leeds United, and Stoke City. Manchester City recently said it would launch an investigation into Bennell's involvement with the club.
A statement from the National Police Chiefs' Council says current figures, collated from information supplied by forces to Operation Hydrant and including referrals from the NSPCC helpline, suggest a total of around 350 victims have come forward to report child sexual abuse.
The National Police Chiefs' Council Lead for Child Protection, Chief Constable Simon Bailey, said all reports will be treated sensitively and seriously and encouraged further victims to come forward.
"We are working closely with the Football Association to ensure that the response to this significant and growing number of victims, at all levels of football, is coordinated effectively,"Bailey said in a statement.
"When allegations are reported it enables police to assess whether there are current safeguarding risks and to ensure that appropriate action is taken to prevent children being abused today.
"As the number of calls being received across the service is high, it may take longer than normal for an officer from a local force to make contact to follow up from the initial call, but please be assured that the information provided will be taken seriously and acted upon."
Pedophile coach Bennell was found unconscious in a hotel in Stevenage on November 25 and taken to hospital.
Five police forces – Cheshire, Hampshire, Northumbria, the Metropolitan Police and Greater Manchester – are investigating allegations of historical sexual abuse