Man City launches investigation in light of English football child sex abuse scandal
Published time: 25 Nov, 2016 15:17
Edited time: 25 Nov, 2016 15:23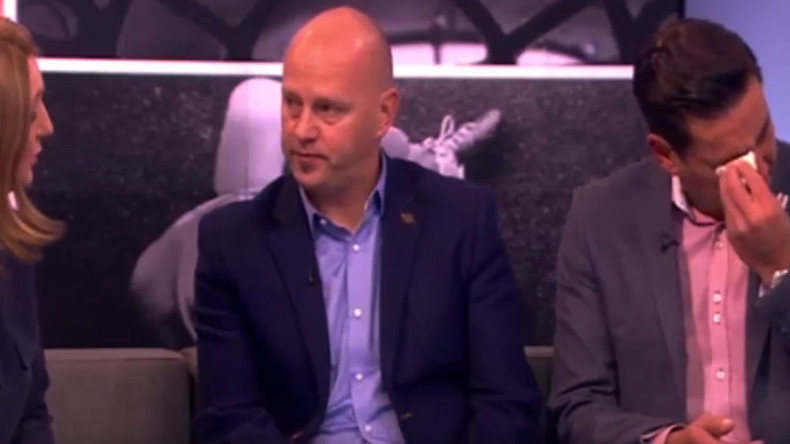 English Premier League side Manchester City has launched an investigation into its links with convicted pedophile Barry Bennell following a string of child sex abuse claims from former professional footballers.
It has been revealed that former coach and scout Bennell, who received a nine-year prison sentence in 1998 after being found guilty of 23 sexual offense charges against six boys, was employed by at least four professional clubs, with Crewe Alexandra, Stoke City and Leeds United all under scrutiny.
The claims originally centered on former youth and senior players at Crewe Alexandra and Manchester City and emerged when former Crewe midfielder Andy Woodward spoke out about his own harrowing four-year ordeal.
Other former professionals have since come forward to corroborate Woodward's claims and speak about their own experiences of abuse at the hands of Bennell, including England international Paul Stewart. City's actions come as ex-player David White said he suffered the same mistreatment by the former coach.
"The club is aware of allegations that Barry Bennell had an association with Manchester City Football Club in the 1980s," a City spokesperson said on Thursday, the Mirror reported. "As a result the club is currently undertaking a thorough investigation of any past links he might have had with the organisation."
The club will attempt to discover if any former youth players have suffered mental health problems or even attempted suicide, the Independent reported.
Bennell was never a full-time employee at the club, but some of the youth teams he was involved with played at City's Platt Lane training ground and functioned as feeder teams to the Manchester City youth academies.
Once the extent of Bennell's involvement with City has been established, the club intends to reach out to any victims with support and counseling if required.
Woodward wept as former youth footballers Chris Unsworth and Jason Dunford relayed their accounts of abuse by Bennell on BBC's Victoria LIVE show, presented by Victoria Derbyshire.
"I thought I've got to come forward. Got to come forward and help everybody," Unsworth said on the show. "[I've] never told anyone. Kept it locked away right in the back of my head and still I'm reliving things having a chat with the boys and reliving it. No, never told a soul."
Dunford said on the same program that he believes there was a "conspiracy" and an operating "pedophile ring," of which Bennell was part.
Woodward tweeted of his 'relief' following the support shown by the English media and fans.
UK children's charity the National Society for the Prevention of Cruelty to Children (NSPCC) says it received more than 50 phone calls within the first two hours of setting up a hotline in relation to the claims.
England captain and NSPCC ambassador Wayne Rooney said: "It's awful that some of my colleagues have suffered this way whilst playing the sport that I and they love.
"It's important that people know that it's OK to speak out, there is help available and that they don't need to suffer in silence."