Tony Ferguson won't wait for Nurmagomedov, wants January bout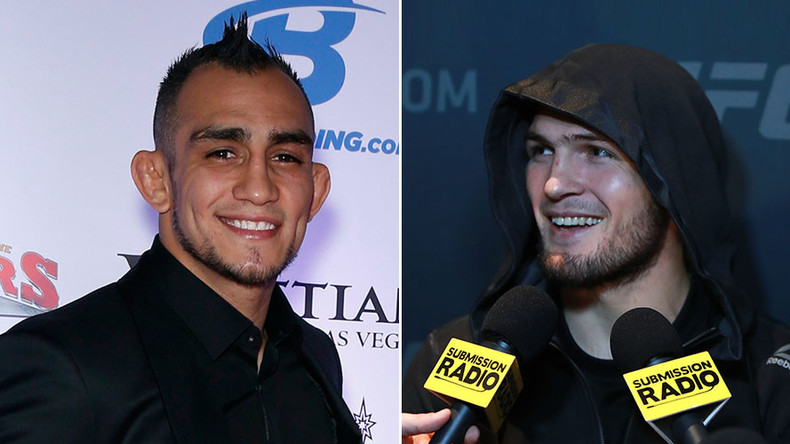 American UFC fighter Tony Ferguson has stated that he wants to fight next month and won't wait for Russia's Khabib Nurmagomedov to be ready.
Read more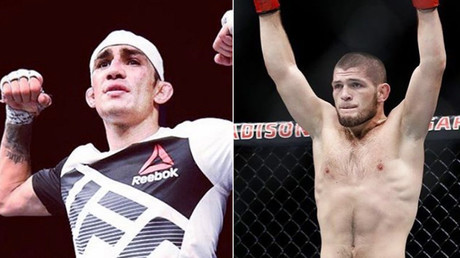 A bout between the UFC's two top lightweights has been scheduled twice in the past, but was canceled both times due to injuries.
Despite Khabib's statement that he is looking to fight Ferguson in March, 'El Cucuy' says he wants to stay active and will not wait for Nurmagomedov to be ready.
"I'm looking towards the next fight," he told Fox Sports.
"I worked on healing already. I had something signed up in January already but the opponent needed some more time to heal apparently. I'm ready to go. Less talk, more walk.
"They wanted something to happen in Anaheim and I was pretty down for it. Khabib's name came up and management talked about it and they came back at me that he needed more time.
"So whatever. It would have been awesome to fight in my hometown. It would have been bad ass."
A match-up between Ferguson and Nurmagomedov looks highly likely to happen in 2017, with the winner potentially facing current UFC lightweight champion Conor McGregor in a title shot.
Tony Ferguson told me tonight that he was in discussion to possibly fight at UFC 208. Khabib's name came up but sadly not happening.

— Damon Martin (@DamonMartin) December 1, 2016
The American, however, who boasts a 22-3 mixed martial arts record, says he could even drop weight and face Jose Aldo before fighting the Russian.
"Maybe Aldo. Jump down to 145, see what's up down there," Ferguson said.
"155's pretty fun. Maybe bump up to 170. Just thinking about my weight right now, my wife got me this juice cleanse because I was getting kind of heavy. I should step on the scale right now — 185 (pounds)."
Nurmagomedov defeated Michael Johnson in convincing fashion at the record-breaking UFC 205 in New York City last month, to stretch his professional record to an impressive 24-0.
READ MORE: Nurmagomedov destroys Johnson at UFC 205, demands fight with 'chicken' McGregor
The Russian was vocal in his belief that he deserves a title fight in his post-fight speech, when he called McGregor 'a chicken.'
But talking to RT Sport last month, Khabib stated that he's not looking to fight with the Irishman right now, and sees the fight with Ferguson as "a real high level fight" in the UFC's lightweight division.