Conor McGregor to appear in 'Game Of Thrones'?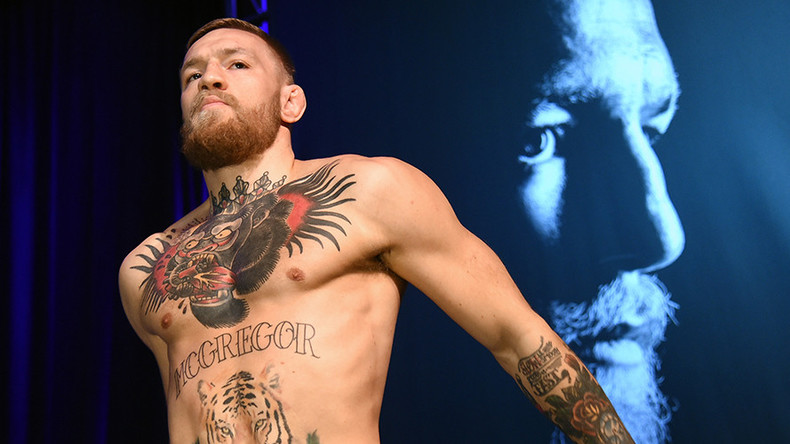 UFC superstar Conor McGregor is believed to be in talks for a cameo in 'Game of Thrones.' The 28-year-old is reportedly being lined up to appear in one episode of HBO's popular fantasy drama.
"It's been agreed that McGregor will appear in one of the remaining two seasons of Game of Thrones," a source told the Sunday Life (via Metro).
"He was headhunted as it were by HBO, as one of the Game of Thrones directors is a huge UFC fan. They believed that he would be a perfect fit for the show."
The Irishman is currently taking a break from the UFC as he awaits the birth of his first child in May 2017.
McGregor has fought four times in the past 12 months, including becoming the promotion's first simultaneous dual-weight title holder after claiming the featherweight and lightweight belts.
READ MORE: McGregor beats Alvarez to become first ever simultaneous two-weight UFC champion
He already has a connection with Westeros, having trained with strongman and actor Hafthor Bjornsson, who plays Gregor "The Mountain" Clegane on the show.
'Game of Thrones' producers David Benioff and D.B Weiss are big fans of McGregor and told UFC Unfiltered Podcast back in July how much they loved the sport.
"We stayed up with a group of the actors until 6 in the morning watching the McGregor-Aldo fight in Vegas this past December – we talk more about MMA than we do Game of Thrones," the pair said, according to news.com.au.
"Every day we get home from shooting we'll just sit around drink beer and watch Fight Pass."
Benioff and Weiss also attended UFC 196, where McGregor was defeated by Nate Diaz, and admitted Diaz's post-fight speech nearly made it into their scripts.
"We loved Diaz's line, 'Surprise Mother******'," they said. "We were thinking of rewriting that line in the show."
Read more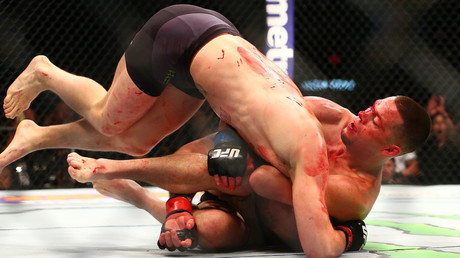 Potential 'Game of Thrones' activity would fit well into Dublin fighter's training and home life, as the show is filmed in neighboring Northern Ireland and Iceland.
Whether UFC bosses back McGregor's move into television remains to be seen, especially with Ronda Rousey understood to be interested in securing a permanent role in Hollywood.
New UFC owners WWE-IMG may be reluctant to lose two of their top stars so soon after paying $4 billion for the company, although they could have an eye on the increased exposure McGregor's crossover into another genre could generate.
Based on George R.R. Martin's epic fantasy saga, 'Game of Thrones' has been a hit for HBO, with millions of viewers worldwide.