McGregor beats Alvarez to become first ever simultaneous two-weight UFC champion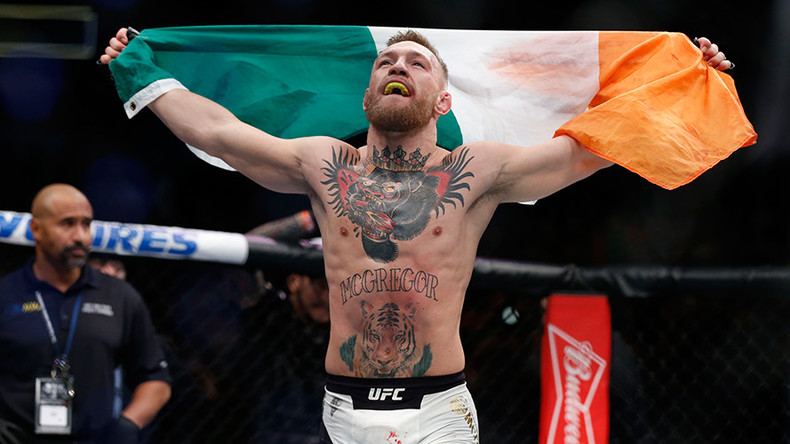 "The Notorious" Conor McGregor has become the first simultaneous two-weight champion in the UFC's 23-year history, after a TKO victory over Eddie Alvarez in the second round of the UFC 205 main event in New York City on Saturday night.
McGregor dominated the fight from the bell in front of a sold-out crowd at Madison Square Garden, and had it wrapped up by 3:04 of round two following a flurry of punches that saw referee John McCarthy call an end to the proceedings.
"Not one bit was surprising, they are not at my level," he said in his post-fight interview.
"They have got to have size, reach, length, you have got to have some attributes.
"If you come in any way equal to me I am going to rip your head off, it happens every time.
"Eddie is a solid competitor, Eddie is a warrior, but he shouldn't have been in here with me and that's just the truth of it.
"It has never been done before. Everything I have dreamed is a reality.
"I have spent a lot time of time slating everyone in the company. I have ridiculed the entire roster and I just want to say from the bottom, I want to take this opportunity to apologise... to absolutely nobody!"
Alvarez started the fight with a couple of low inside kicks, but it was all McGregor after that.
Two big lefts had Alvarez reeling early on, and he was on his knee soon after following a left counter.
McGregor's powerful left was proving too hot for his American opponent, though Alvarez did rally towards the end of the first round which was scored at 10-8.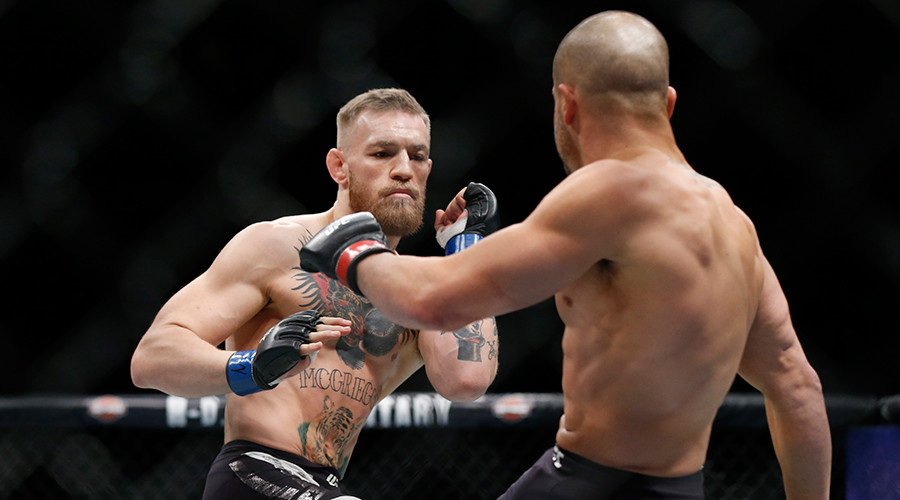 But McGregor clearly had his opponent's number, and even began showboating in the second round with a hands-behind-the-back taunt.
An aggressive Alvarez landed three right hands, but was then sent into the fence by a McGregor counter.
Whenever Alvarez moved forward, McGregor was waiting to react with his devastating left, and three hits had Alvarez down, with McGregor on top of him with further hits before McCarthy stepped in to stop the fight.
The UFC has not yet decided if McGregor will be allowed to defend both of his titles, but it is clear that the Irish fighter holds the cards when it comes to the promotion at the moment.
He is the champion of the featherweight division, having knocked out Jose Aldo last December.