Liverpool football legend Gerrard calls time on playing career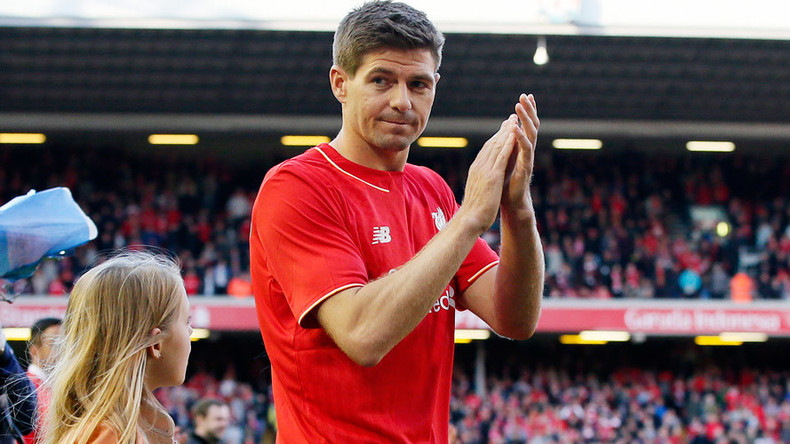 Former Liverpool FC and England national team captain Steven Gerrard has confirmed his retirement from professional football.
Gerrard spent the last 18 months of his career in the United States with Major League Soccer (MLS) side LA Galaxy and recently rejected the chance to manage League One side MK Dons after his contract in the US came to an end.
"Following recent media speculation surrounding my future I can confirm my retirement from playing professional football," Gerrard wrote in an Instagram post.
"I have had an incredible career and am thankful for each and every moment of my time at Liverpool, England and LA Galaxy."
The midfielder made his Liverpool debut as a teenager playing against Blackburn Rovers in November 1998. He went on to play over 700 games for the Premier League club.
He won eight major trophies, including the 2005 UEFA Champions League where he led Liverpool to a famous comeback against Italian giants AC Milan. With his side 3-0 down at half time, Gerrard scored a header in the second half to rally his team to come back 3-3 and win the trophy on a dramatic penalty shootout.
Major figures in the world of football have paid tribute to Gerrard's career, including Brazilian footballer Kaka, Gerrard's opponent in that final in 2005.
FC Barcelona honoured Gerrard with a celebratory image of him swapping shirts with former teammate and current Barca striker Luis Suarez.
Another former Barcelona player and ex-Arsenal captain Thierry Henry tweeted: "I've always said I would have loved to play with this man Steven Gerrard. What a legend and what a career."
Gerrard is England's fourth most-capped player with 114 appearances and captained the Three Lions at three of the six major tournaments he played at.
"I am excited about the future and feel I still have a lot to offer the game, in whatever capacity that may be," Gerrard added.
"I am currently taking my time to consider a number of options and will make an announcement with regards to the next stage of my career very soon."
The 36-year-old, who is currently working towards his UEFA coaching licence, has been rumoured to return to Anfield in a coaching capacity.
READ MORE: Why Jurgen Klopp should handle Steven Gerrard's 'return' to Liverpool with caution

Current Reds boss Jurgen Klopp said that while he was open to the idea, it may happen further down the line.
"The first thing you should all learn is that, if someone wants to help Steven Gerrard, stop being so excited about each step he is doing next," Klopp told the BBC.
"The door is always open for him. From our side, if he wants to make a different career to his former career then we want to help him."