Haseeb Hameed to become England's youngest opening Test batsman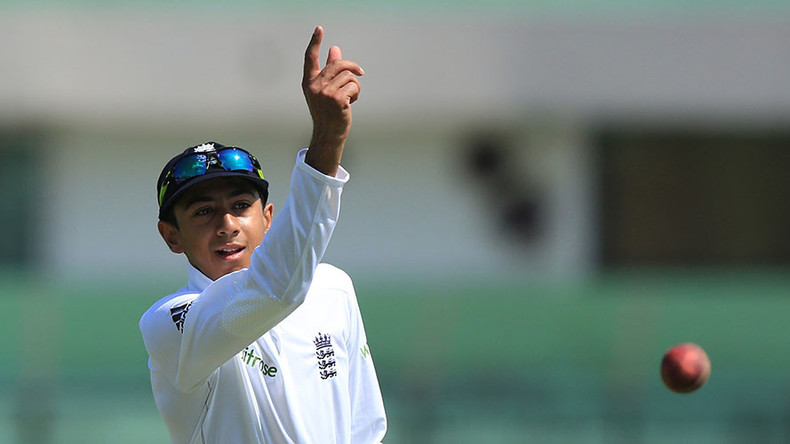 England have confirmed that teenage opening batsman Haseeb Hameed will make his debut in the first Test against India in Rajkot on Wednesday.
The 19-year-old Lancashire CCC player will become only the sixth teenager to play Test cricket for England when he replaces Ben Duckett at the top of the order alongside captain Alastair Cook.
Duckett moves down to four in the order, while Gary Ballance is dropped from the side after scoring just 24 runs in four innings against Bangladesh.
"[Haseeb] is going to open the batting and Ben is going to bat at four," Cook said, Sky Sports reported.
"It's unfortunate for Gary [Balance]. In his six Test matches back, he hasn't quite scored the runs he would have liked to.
READ MORE: English cricketer continues fielding after losing artificial leg (VIDEO)
"It has given someone else an opportunity and it's a very exciting day for a young guy who has impressed everyone so far on this trip.
"You often wonder with a 19-year-old coming on tour whether he will be overawed by it – and he hasn't been at all."
Hameed will be England's youngest debutant – at 19 years 297 days – since the late Ben Hollioake played against Australia in 1997 and becomes the first opening batsman produced by county cricket side Lancashire since Michael Atherton made his debut in 2001.
Only four other teenagers have ever played Test cricket for England – Jack Crawford, Ian Peebles, Denis Compton and Brian Close.
Hameed enjoyed an excellent summer in the domestic game, scoring 1,129 runs at an average of 52 in the County Championship Division One.
He was called up for the Test tour of Bangladesh in October, but did not play in the 1-1 series draw.
England's preparations for the game have been overshadowed by a legal row involving the Board of Control for Cricket in India (BCCI).
Last month, the supreme court in India ruled the BCCI must gain approval from a special panel investigating the way it runs the sport in order to release funds to state associations which host Tests.
The BCCI threatened to cancel the opening Test unless judges ended the freeze on its bank accounts, saying it would be unable to fund the match if the order remained in place.
It is currently the richest cricket governing body in the world, but its financial position is being scrutinized by the Lodha Committee.
The group was appointed in the aftermath of the Indian Premier League betting scandals and has made recommendations for the BCCI to implement.
The court is set to discuss the issue later on Tuesday, although England have continued to train as normal.