Russian two-time world kickboxing champion gunned down in Moscow (VIDEO)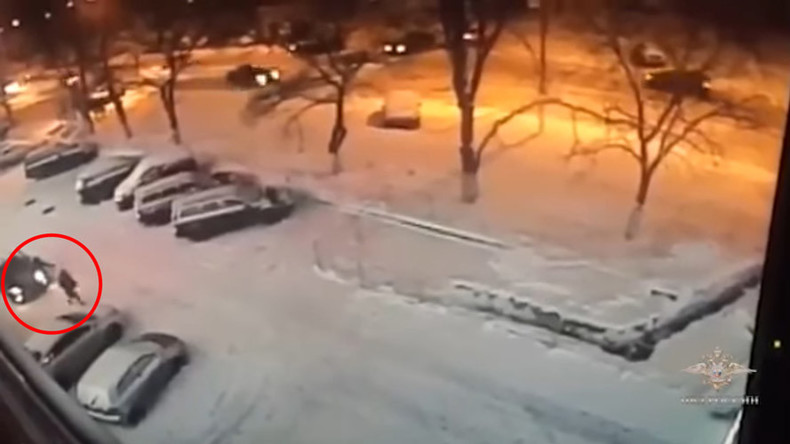 Police in Russia have arrested a man suspected of shooting dead two-time world kickboxing champion and former professional boxer Dzhabrail Dzhabrailov at a shopping center parking lot in Moscow.
"Yesterday evening the body of a 43-year-old male who died as the result of gunshot wounds was found in one of the parking lots at a shopping center in the south-western district of the capital," said Russian Ministry of Internal Affairs spokesperson Irina Volk, TASS reported.
"The identity of the man has been confirmed as a two-time world kickboxing champion native to the North Caucasus region," she added.
Dzhabrailov was born in Makhachkala and lived in Moscow. He also competed as a professional boxer, winning 19 of his 26 fights and capturing the Russian and WBC international light-heavyweight titles along the way.
His suspected killer was apprehended on board a plane headed for Baku, Azerbaijan. According to Volk, the suspect is a 31-year-old who was known to the deceased and is also from the North Caucasus region.
Preliminary information suggests the two men had traveled to the shopping center in a car in which they had a disagreement about money. According to tests conducted on the illegally obtained Makarov pistol, the suspect shot Dzhabrailov in the ribcage and then fled.
A video of the shooting shows a stricken Dzhabrailov falling out of the driver's side of the car and into the snow while the suspect escapes the scene on foot.
The arrested has been charged with murder and illegal possession of a firearm.