UFC's 'Cowboy' Cerrone backs Trump presidential bid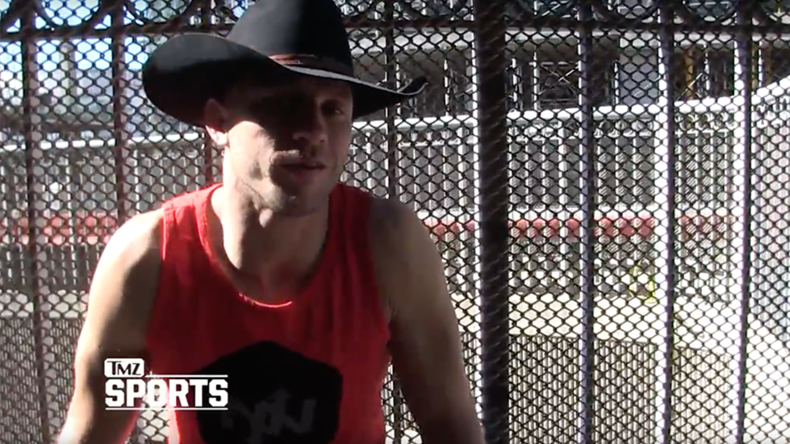 UFC veteran Donald "Cowboy" Cerrone has backed Donald Trump to emerge victorious in the race to become president of the United States.
Ahead of his fight against Kelvin Gastelum at UFC 205 this Saturday, Cerrone told TMZ Sports that he fully supported Trump's bid to defeat Hillary Clinton.
"From the political side I hear what he's saying and I understand his value," Cerrone said.
The 33-year-old, who also recently compared Trump to Conor McGregor, isn't the only MMA star to back the Republican candidate.
Bellator duo Chael Sonnen and Tito Ortiz have both said they are Trump supporters, while UFC boss Dana White has also thrown his weight behind the billionaire real estate mogul.
Boxing legend Mike Tyson, former NBA star Dennis Rodman and top golfer John Daly are also in the Trump camp, although Clinton has her own long list of supporters from the world of sport and entertainment, including NBA superstar LeBron James, US women's soccer player Abby Wambach and music industry giants Jay Z and Beyoncé.
US citizens go to the polls on Tuesday, November 8, to choose Barack Obama's successor.