Brazilian footballer caught with 793kg of marijuana gets 9 years in prison
Published time: 26 Oct, 2016 17:12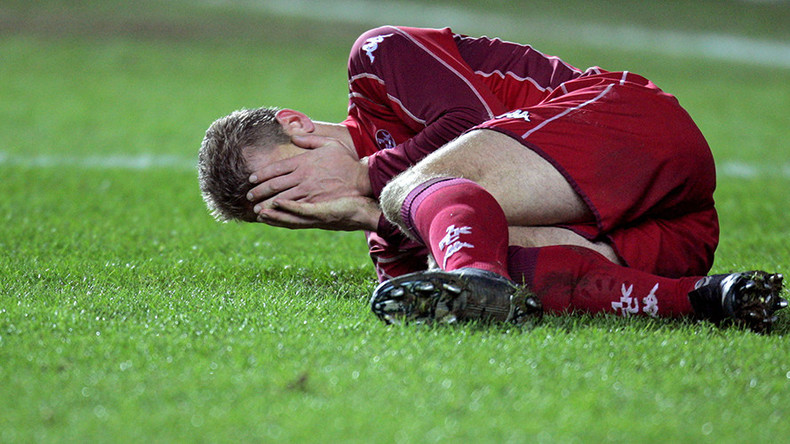 Former Borussia Mönchengladbach defender Marcelo Pletsch has been sentenced by a Brazilian court to nine years and two months behind bars for the illegal transportation of a massive amount of marijuana.
Pletsch was arrested in November 2015 on charges of drug trafficking after a truck belonging to him was found to contain 793kg of marijuana at a checkpoint in Toledo in the state of Parana.
The sale and transport of marijuana carries a far heftier criminal penalty in Brazil than a charge of possession or cultivation of the drug.
A conviction for the illegal transportation of marijuana can lead to a five to 15-year prison sentence and is considered drug trafficking if carried out in large quantities.
Pletsch, who was at the wheel of the vehicle at the time of the arrest, will serve his sentence in the Brazilian city of Cascavel, Parana.
READ MORE: British govt admits marijuana extract has medicinal effect
The Brazilian played 142 games for Mönchengladbach from 1999 to 2005 before moving to spend a season at Kaiserslautern in Germany.
After leaving Germany he played out the remainder of his career in Greece, Cyprus, Serbia and finally Cascavel before retiring to his home town Toledo in 2011 to oversee a pig farm.