WADA calls for blanket ban on former drug cheats - reports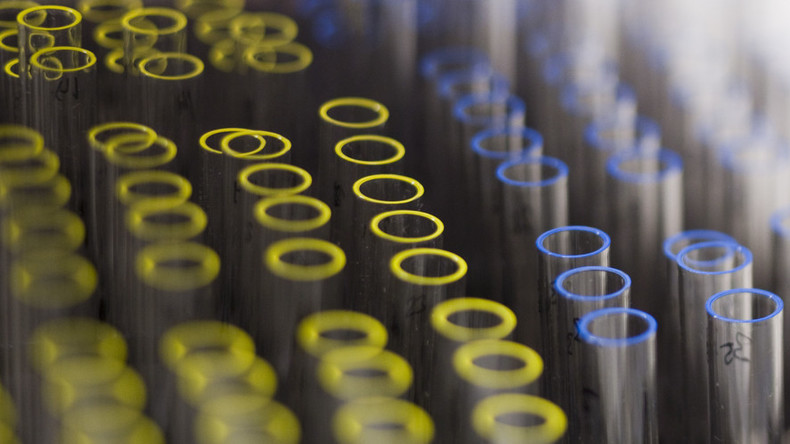 The World Anti-Doping Agency (WADA) has called for all athletes who have a history of doping to be banned from international competition, according to WADA expert Peter Nicholson, who took part in a Moscow seminar organized by the Russian Independent Anti-Doping Commission on Tuesday.
"Those in charge of the federation should be prepared for the fact athletes who have a prior history of doping will not be able to compete in international competitions. In my view, it is a good incentive. The International Olympic Committee [IOC] can apply a similar rule to the next Olympic Games," Nicholson announced at the seminar in Moscow on Tuesday.
In the run-up to the Rio 2016 Olympic Games, the IOC ruled that any Russian athletes hoping to compete at the Olympics must have no previous history of doping. The decision came in light of the doping scandal in Russian sport that had surfaced in 2015.
Despite initial bans, some Russian athletes who live and train outside the country were later allowed to compete, after winning their appeals in the Court of Arbitration for Sport (CAS). However, the likes of two-time Olympic pole vault champion Yelena Isinbayeva were not allowed to participate as the result of a blanket ban on the track and field team, even though they had no doping history.
Nicholson is in Russia with fellow independent expert Eva Lukosiute-Stankuniene to work on restoring the ailing Russian Anti-Doping Association (RUSADA), which was formed in 2008 under the initiative of the Federal Agency for Physical Culture and Sport.
In August, former Russian Sports Minister Vitaly Mutko said Moscow could end funding in the region of $100,000 to WADA unless the rights of RUSADA were restored to their previous level.
He accused WADA of employing double standards and believes that unless the independent body makes the same demands of other countries as it does of Russia, there is no point in financing payments to it.
"My belief is that if our organization [RUSADA] is not restored, what's the point of paying?" Mutko said, as reported by Sputnik.
"We are ready to fulfil any obligation. But…they must make the same obligations for us as for the USA and for Brazil… but then again there is one demand for us and another for the rest," he added.