Shlemenko returns to Bellator with TKO victory over Kendall Grove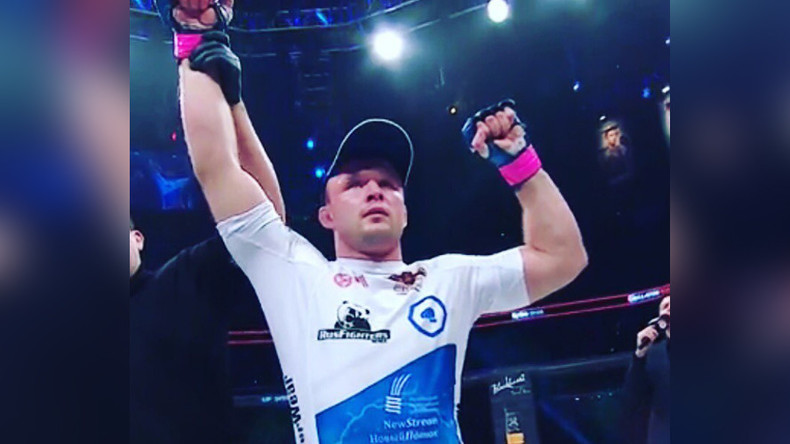 Veteran Russian MMA fighter Alexander "The Storm" Shlemenko returned to Bellator action on Friday night after a lengthy break to beat Kendall Grove emphatically by TKO in the second round.
The 32-year-old's clash with the American was the main event of Bellator 162 and the Omsk-born fighter did not disappoint the fans in Memphis, Tennessee.
Shlemenko took the initiative in the bout, taking the center from the start and looked to strike his opponent with his proven punching power.
The Russian also used a number of his signature spinning backfists to keep Grove on the back foot in the first round but the American also connected with a strong right hand.
The decisive moment came in round two, which Shlemenko started with a spinning back kick that forced his opponent against the cage.
"The Storm" later landed a body shot and a right hook that saw Grove hit the deck, with Shlemenko landing a number of devastating punches before the referee had to end the bout after 1 minute 43 seconds of the second round.
Shlemenko looked as dangerous and sharp as ever and delivered on his latest promise to RT Sport, that he was ready to perform upon his return.
READ MORE: 'It was my longest break, but I'm ready to fight': Alexander Shlemenko on his Bellator return
The Russian has had to fight back after appealing a three-year ban, but it appears that Shlemenko is ready to go for another champion belt in Bellator, after his latest impressive victory.
You can share this story on social media: