FIFA refuses rock concerts at Russian stadiums in run-up to World Cup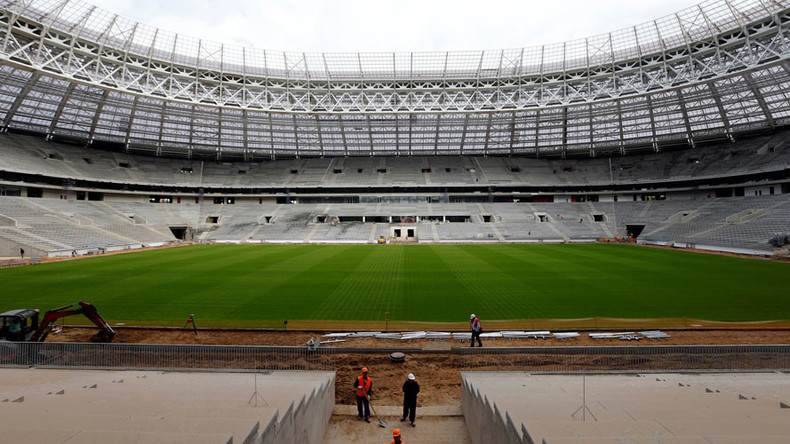 World football's governing body, FIFA, has ruled that stadiums set to host 2018 World Cup matches will not be able to hold events such as rock concerts for two months before the tournament starts in a bid to preserve the quality of their pitches.
The move comes following complaints from France head coach Didier Deschamps about the poor quality of the pitch at the Stade Vélodrome, Marseille, during his team's match at this summer's UEFA Euro 2016 tournament against Albania.
The problem was related to AC/DC rock concerts held at the ground over a few days in the week leading up to the game. After the concert the pitch was re-laid but did not expel rain from its surface as well as hoped.
Read more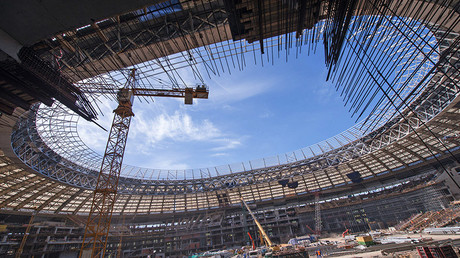 FIFA has now decided that no events unrelated to football will take place at the stadiums designated to hold World Cup matches.
The Associated Press also reported that FIFA has the right to veto World Cup matches taking place in these stadiums for one month until the start of the tournament.
The 2018 World Cup in Russia will be held from June 14 to July 15 in 11 host cities – Moscow, St. Petersburg, Kazan, Nizhny Novgorod, Saransk, Kaliningrad, Volgograd, Ekaterinburg, Samara, Sochi and Rostov-on-Don.
Russia will also host the 2017 FIFA Confederations Cup, which will welcome eight teams, including Germany and Brazil, for a two-week tournament from June 15 to 30. St. Petersburg, Sochi and Kazan will be the host cities.