Washington Capitals' GM backs Ovechkin's Olympic plans
Published time: 8 Oct, 2016 00:56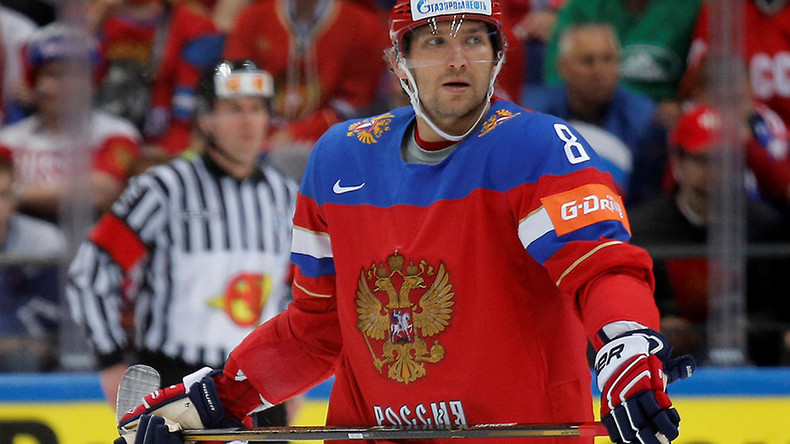 The Washington Capitals' owner Ted Leonsis has confirmed he'll back Alex Ovechkin if he wants to play in the 2018 Winter Games, even if the NHL doesn't shut down for the Olympic break.
In an interview with Alex Prewitt for Sports Illustrated, Leonsis said he would support his team's captain if he decided to represent Russia at the Games.
Posting a wide-ranging Q&A with Caps/Wiz owner Ted Leonsis later today. Here are his thoughts on NHL players attending the 2018 Olympics: pic.twitter.com/ilvyheqzFe

— Alex Prewitt (@alex_prewitt) October 7, 2016
Ovechkin has made it clear since early last year that he would take part in the Olympics, regardless of any potential ban by the NHL.
Russia failed to make it beyond the quarterfinals at Sochi 2014 and Ovechkin is desperate to lead his country to success on the world stage.
The International Olympic Committee (IOC) has been unable to come to an agreement with the NHL over the participation of its players in Pyeongchang, South Korea, with the costs of travel and insurance among the issues still to be thrashed out.
Christophe Dubi, the IOC's executive director of the Olympic Games, told the Associated Press about the plans regarding the matter.
League representatives are set to visit Pyeongchang during October.
"We definitely always try to have the participation of the best athletes," Dubi said.
"It is reassuring that NHL is coming to Pyeongchang.
"Until January 15 it will be work between all parties involved to make sure that we get the participation of the very best."
In August, NHL commissioner Gary Bettman said discussions about the Olympics weren't a priority, although he confirmed before the recent World Cup final that talks were still ongoing.
"The discussions are at a point where the IOC has made its position clear and I think it's fair to say the IIHF, Rene Fasel, is trying to figure out what to do," Bettman said.
The last time the Olympic Games did not feature NHL players was back in 1994 in Lillehammer, Norway.