UFC fighter Josh Samman dies after week in coma, mother denies heroin overdose
Published time: 6 Oct, 2016 14:41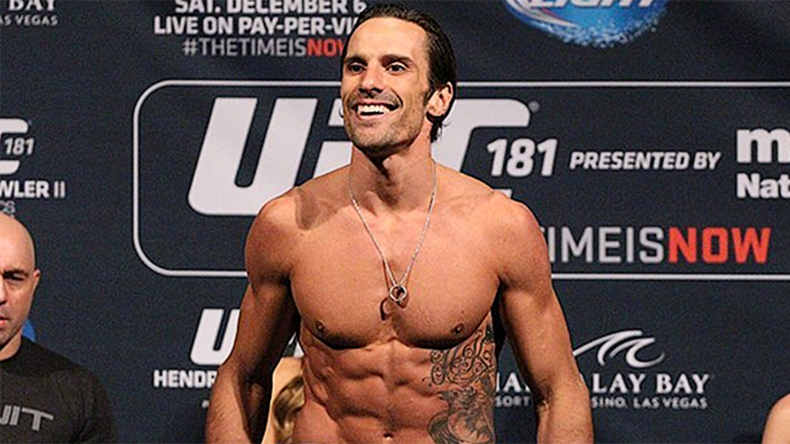 American MMA fighter Josh Samman died on Wednesday morning following a week in a coma after a suspected drug overdose.
The 28-year-old was found with roommate and friend Troy Kirkingburg the previous Thursday evening unresponsive in his Florida apartment.
Local MMA announcer Kirkingburg was pronounced dead at the scene, while Samman was rushed to hospital and remained in a coma until his death.
Samman's condition took a turn for the worse on Tuesday night and he was transferred to a hospice, where he passed away on Wednesday morning.
Local police reported that there were no signs of foul play at the pair's apartment, but there was a suspected link to drugs.
Samman's mother released a statement earlier this week denying that heroin use was involved.
"Josh is still in a coma, and more tests are being done. That is the latest update on my son's condition," she said.
"And in spite of speculation, there was no heroin found in Josh's system whatsoever. No matter what people are posting on social media."
The fighter was first propelled into the public's gaze as a participant in season 17 of 'The Ultimate Fighter' and was coached by Jon Jones.
Samman, who had a professional MMA record of 12 wins and 4 losses, was due to fight Oluwale Bamgbose in December at UFC Fight Night 102 in Albany, NY.
The UFC released a statement offering its condolences to his family.
"A popular figure in the mixed martial arts world who was embraced by the community not just for his fighting ability but for his writing and accessibility to fans and his fellow media members, the Tallahassee native was always searching for the next adventure, whether in the Octagon or in life," it reads.
"Those that knew him would say that they learned a lot from Josh Samman, who made a significant mark in only 28 years on the planet. He will be missed."
The deceased fighter released a book earlier this year entitled 'The Housekeeper: Love, Death and Prizefighting', in which he described his struggles with substance abuse and the loss of his girlfriend Hailey Bevis, who died in a car accident.