Tyson Fury tests positive for cocaine, could be stripped of belts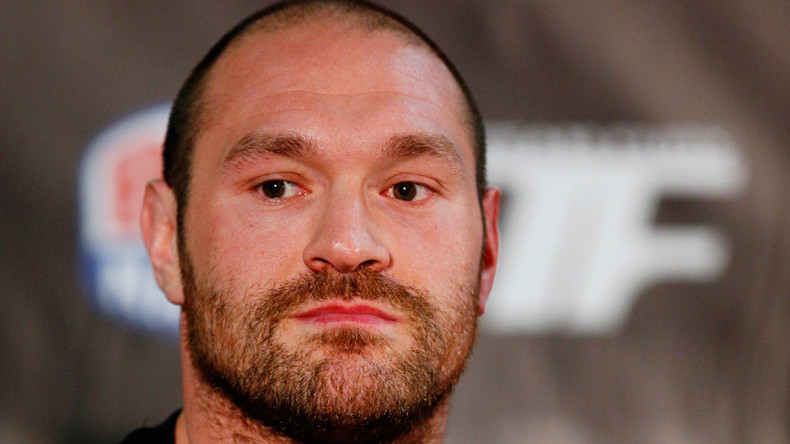 A new chapter is being written in the turbulent history of boxer Tyson Fury. It has been reported that the world heavyweight champion tested positive for cocaine in a random urine test on September 22.
Fury has been at the center of controversy for most of his career, with the Morecambe-born fighter pulling out of a proposed rematch with Wladimir Klitschko last week, citing mental health issues as his reason.
The Englishman currently holds the WBA and WBO world titles after beating Klitschko on points back in November, but has seemingly been avoiding a rematch against the Ukrainian powerhouse.
A letter from Voluntary Anti-Doping Agency president Dr. Margaret Goodman to both fighters' representatives has been leaked to the press, revealing the 28-year-old tested positive for benzoylecgonine – a prominent compound in cocaine.
"This letter is to advise you that the 'A' sample urine specimen number 4006253 collected from Tyson Fury on September 22, 2016 in Lancaster, England through his participation in the Voluntary Anti-Doping Association program has been analyzed for anabolic agents, diuretics, beta-2 agonists, stimulants and drugs of abuse," it reads.
"The results of the analysis are as follows: Adverse. Urine specimen contains benzoylecgonine."
READ MORE: Tyson Fury refuses drug tests after postponing rematch with Klitschko
Fury pulled out of the Klitschko rematch a day after the test was taken and is now likely to face repercussions.
Although a competitive ban is unlikely due to cocaine not being prohibited when taken out of competition under World Anti-Doping Agency rules, the British fighter may be stripped of his titles.
Fury has never been far away from the headlines, as controversial comments on religion, race, sexuality, and gender have seen calls for him to be banned from the sport.
IF positive test for cocaine is upheld, Tyson Fury set to lose WBO and WBA heavyweight titles but may be no ban because out of competition

— Chris McKenna (@cmckennasport) September 30, 2016
Klitschko's manager Bernd Bonte responded to the cocaine claims, criticizing the British fighter.
"I think Fury is probably the most unworthy heavyweight champion in history, not only because of this situation but because of the whole package of his sexist comments, his anti-Semitic comments and his homophobic comments that have been [well documented]," he said.
This is not the first drug scandal that Fury has been embroiled in, with the Englishman currently fighting charges handed down last year after he tested positive for the anabolic steroid nandrolone.