WBA could strip Tyson Fury of heavyweight belt after 'illness' withdrawal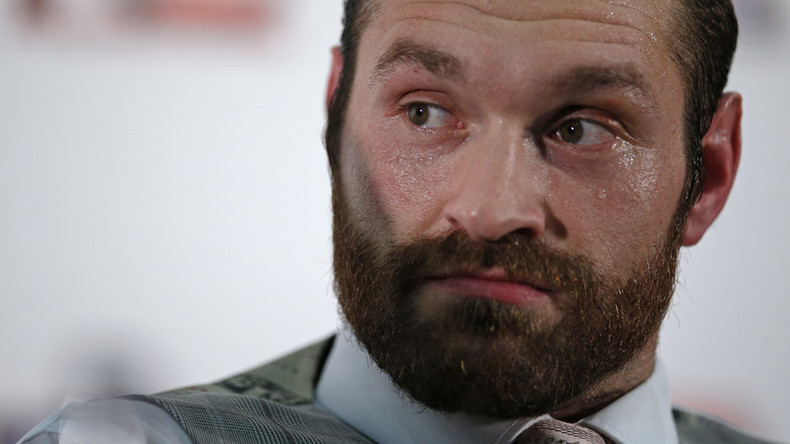 WBA president Gilberto Mendoza says champion Tyson Fury could be stripped of his heavyweight belt with the sanctioning body awaiting medical evidence of the health problems that saw the British fighter pull out of a rematch for a second time with Wladimir Klitschko.
It was announced on Friday that 'Gypsy King' Fury was "medically unfit" to defend his WBA Super and WBO world titles against former champion Klitschko on October 29 and was "seeking medical help". Evidence of his condition is expected to be presented to Mendoza and the WBA this week.
READ MORE: Tyson Fury postpones July 9 rematch against Wladimir Klitschko
Responding to questions whether the WBA would strip Fury of his belt to allow Klitschko the opportunity to fight for his old championship, Mendoza told World Boxing News: "It is a possibility that Tyson Fury could lose his title but we don't have any official communication from Hennessy Sports on his medicals."
It's the second time Fury has pulled out of a rematch with the 40-year-old - the first date of July 9 was postponed due to an ankle injury sustained in training. Preparations for the rescheduled rematch first appeared awry when Fury failed to show up to a press conference on September 12 due to unspecified "car trouble."
Read more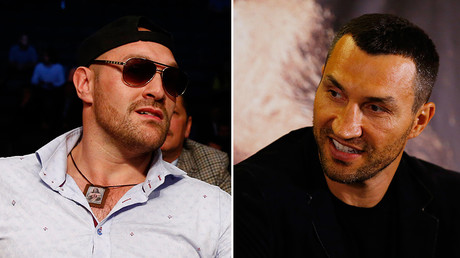 Now the fight has been called off indefinitely, with Fury's health problems believed to be a result of sudden and intense media scrutiny following his historic win over Klitschko. Fury has also been the subject of allegations of doping and recently reportedly refused to take a drugs test after being visited by UK Anti-Doping (UKAD) officials.
His trainer and uncle Peter Fury has labelled the press attention on his nephew a 'witch hunt' and disagrees with any decision that will force him to give up any of his world belts.
"With Tyson's condition he can not be held culpable detailed statement coming soon on health. He will not & should not be stripped of belts," he tweeted, adding that the belts 'will be determined by the right legal process.'
"(Tyson) is seeking help and there will be a statement issued, probably on Tuesday," Fury said, The Telegraph reported. "When we were abroad in Holland (in a training camp) we had various issues with him – he was snapping a lot, and although he was coming to the gym his mind was elsewhere some days. I think that, because of the witch hunt against him and recent allegations, it's put him over the edge."
Klitschko was frustrated at the latest setback in the fight, tweeting: "Disappointed that Fury cancelled the fight for a second time. I am in top shape and would have loved to retrieve my world championship belts."
He has meanwhile been pressurizing the WBA and WBO to relegate Fury to 'champion in recess', which will allow him to fight for the belts without having to face Fury directly.
Fury bamboozled Klitschko over 12 rounds in November 2015 to win a points decision and the Ukrainian's WBA Super, WBO and IBF world heavyweight titles in Klitschko's adopted homeland of Germany. The IBF stripped Fury after only 10-days for failing to face mandatory contender Vyacheslav Glazkov and the title is now held by Fury's countryman Anthony Joshua.
There has been talk of Joshua facing Klitschko instead, in a battle between two Olympic gold medallists, in a bout for the WBA, WBO and IBF belts should Fury be stripped, but a match is unlikely to be agreed before Joshua's planned next fight date of November 26, almost one year to the day since Fury's win over Klitschko.