Tyson Fury refuses drug tests after postponing rematch with Klitschko - report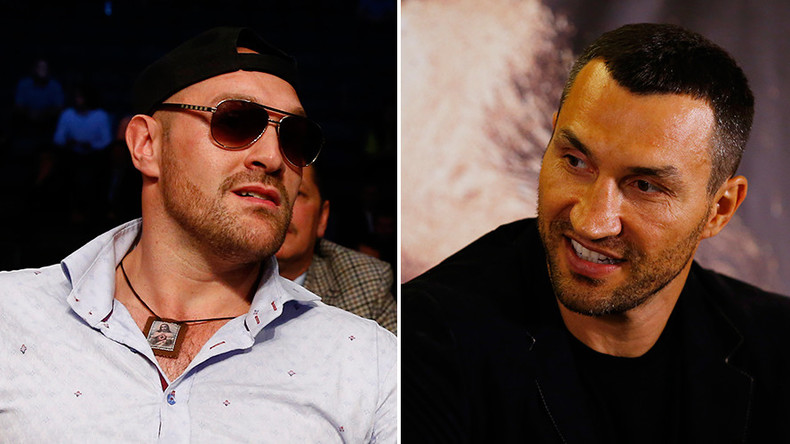 World heavyweight boxing champion Tyson Fury has allegedly refused to take a drugs test after being visited by UK Anti-Doping (UKAD) officials.
Fury, as The Daily Mirror reports, referring to their source, is believed to have refused to undergo a doping check by UKAD, and has told officials from the organization to "f*** off" just days after his eagerly anticipated rematch with Wladimir Klitschko was postponed for a second time after Fury was declared "medically unfit to fight."
There are fears the British fighter has suffered a recurrence of his mental health issues – he has previously spoken of his battle with depression.
His uncle and trainer, Peter, took to Twitter to defend his nephew and confirmed Fury would be issuing a statement about his health situation in the coming days. He also claimed the boxer was being victimized by the authorities.
With Tysons condition' he can not be held culpable' detailed statement coming soon on health. He will not & should not be stripped of belts.

— peter fury. (@peterfury) September 24, 2016
"He's at an all-time low - I think he's always been a little up and down in the past, a bit volatile, always has been, but never like this," Peter Fury said in an interview with iFL TV.
"He just sees it as a complete witch hunt, and why bother? Everyone needs to look at what they're doing - they're doing a lot of damage to him.
"He's a nice human being, Tyson, no matter what people say. He's a gentleman to everyone and this is how he gets treated."
READ MORE: Tyson Fury to sue UK anti-doping agency over drugs claim
Fury's uncle would not comment on the allegations about the drugs test, while a UKAD spokeswoman also refused to comment until "due process has been completed."
The 28-year-old has previously denied allegations that traces of a banned steroid were found in a sample tested last year.
The boxer, nicknamed the Gypsy King, was scheduled to defend his WBA super and WBO titles at the Manchester Arena on October 29.
But a statement from promoters Hennessy Sports said: "It is with the deepest regret that we have to announce the world heavyweight championship rematch between Tyson Fury and Wladimir Klitschko will not be going ahead.
Read more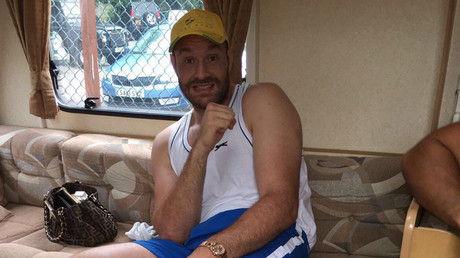 "Tyson has, this week, been declared medically unfit to fight.
"Medical specialists have advised that the condition is too severe to allow him to participate in the rematch and that he will require treatment before going back into the ring.
"Tyson will now immediately undergo the treatment he needs to make a full recovery.
"We and Tyson wish to express our sincerest apologies to all those concerned with the event and all the boxing fans who had been looking forward to the rematch.
"Tyson is understandably devastated by the development."
Fury ended Klitschko's dominance of the heavyweight division with a unanimous points victory in Germany last November, claiming the Ukrainian's lineal heavyweight championship in the process.
Despite his latest troubles, Fury's uncle expects the boxer to return to the ring when his treatment has finished.
"One hundred per cent he will be back," he said. "I don't think it is anything severe in terms of long-term effects but he needs a bit of time out to take the pressure off, needs some medical assistance, and I think he'll be OK."