Sam Allardyce scandal: Football governing bodies blasted over failure to deal with corruption
Published time: 29 Sep, 2016 16:50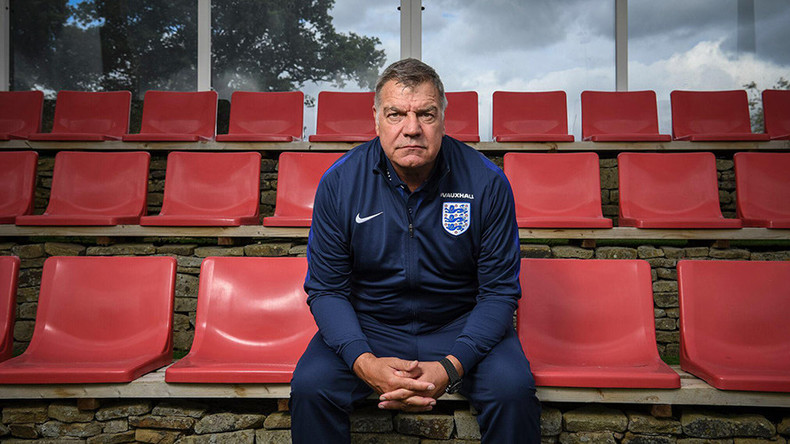 While Sam Allardyce's sacking has sent shockwaves through the world of football, both the English Football Association and FIFA have been criticized for failing to investigate a series of high-profile transfers – some of which involved the former England boss.
Lord John Stevens, a former Metropolitan Police commissioner, led a probe into corruption in football back in 2006, after a BBC Panorama program titled 'Undercover: Football's Dirty Secrets' alleged that Allardyce and his son Craig, an agent, accepted 'bungs' from agents for signing players.
Stevens examined 362 transfers which took place between January 1, 2004 and January 31, 2006.
The report, published in June 2007, concluded there were 17 "suspicious" transfers that Stevens was unable to declare legitimate, due to outstanding questions against them.
These included Didier Drogba's move from Marseille to Chelsea, Petr Cech's switch from Rennes to Chelsea, and four signings made by Allardyce while he was manager of Bolton Wanderers – Ali Al-Habsi, Tal Ben Haim, Blessing Kaku and Julio Correa.
Following Stevens' extensive work, the FA looked at the report and decided it did not have the investigative infrastructure to take the matter further.
It eventually asked FIFA to intervene in November 2008 – 17 months after Stevens had published his findings.
FIFA stated it would look at the evidence, but in September 2009 said it could not investigate because the FA had made its request too late.
With the Telegraph newspaper following up its sting on Allardyce by alleging that eight current or past Premier League managers have taken money for player transfers, the FA's announcement that it will now use "the full force of the rules" to look into any "substantive allegations" has been welcomed in many quarters.
However, top British sports journalist Ian Herbert believes it's too little, too late.
"They were handed the fruits of a rigorous and forensic financial investigation, led by one of the most senior ex-police officers in the land, and yet lacked either the curiosity or the concern to look just a little deeper, so the cases went unsolved," said Herbert.
"Corruption in football might be a problem. But the indifference of those tasked to tackle it has been just as much a scandal."
Allardyce has always denied any wrongdoing over his previous transfer dealings, saying it would have made no sense to try and illegally top up his substantial earnings.
READ MORE: England manager Sam Allardyce faces FA investigation after newspaper sting
"For the record, I've never taken a bung in my life," Allardyce wrote in his 2015 book.
"I might have enjoyed a meal or a bottle of wine on an agent or two but that is it.
"I was earning £1.5 million [$2 million] a year, so I didn't need a little bit extra from an agent. It would have been madness."
With Allardyce sacked from the England job after being heard on tape stating that it was possible to get round rules about third-party player ownership, the FA may yet decide it needs to properly investigate Stevens' findings.