Sam Allardyce leaves England manager's post after scandal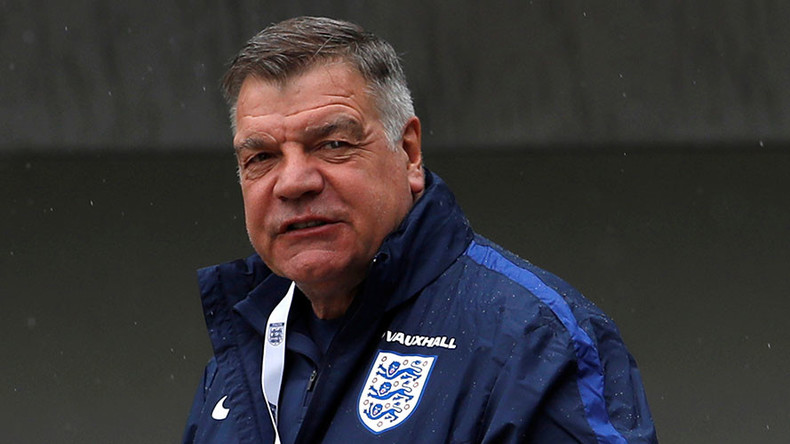 Sixty-one-year-old Allardyce has been relieved of his duties as England manager after just 67 days, leaving the post by mutual consent on Tuesday evening after being the target of a newspaper sting.
Now former England boss was entrapped by undercover journalists from The Daily Telegraph, who posed as businessmen from the Far East interested in buying football players.
READ MORE: England manager Sam Allardyce faces FA investigation after newspaper sting
The meeting was recorded on tape, with Allardyce heard stating that it was not a problem to get around the FA's third-party ownership rules.
Allardyce also criticised the decision to revamp Wembley and mocked his predecessor Roy Hodgson.
The FA has released a statement confirming Allardyce's departure.
"Allardyce's conduct, as reported today, was inappropriate of the England manager," it reads.
"He accepts he made a significant error of judgment and has apologized. However, due to the serious nature of his actions, The FA and Allardyce have mutually agreed to terminate his contract with immediate effect.
"This is not a decision that was taken lightly but The FA's priority is to protect the wider interests of the game and maintain the highest standards of conduct in football.
"The manager of the England men's senior team is a position which must demonstrate strong leadership and show respect for the integrity of the game at all times."
Allardyce said he regretted his actions and was disappointed to leave the role so quickly.
"It was a great honor for me to be appointed back in July and I am deeply disappointed at this outcome," he said.
"Although it was made clear during the recorded conversations that any proposed arrangements would need The FA's full approval, I recognize I made some comments which have caused embarrassment.
"As part of today's meeting, I was asked to clarify what I said and the context in which the conversations took place. I have co-operated fully in this regard.
"I also regret my comments with regard to other individuals."
FA chief executive Martin Glenn said it was a very difficult 24 hours but the right decision had been made.
"We've concluded – and Sam's agreed – that his behavior has been inappropriate and frankly not what is expected of an England manager," he said.
"Discussing a range of issues from potential contraventions of FA rules through to personal comments frankly just don't work when you're the manager of England.
"It's a painful decision because we thought he was a great manager, but it's the right decision if we are to protect the integrity of The FA."
Allardyce was in charge for just one match, a 1-0 victory over Slovakia in World Cup qualifying and becomes England's shortest-serving manager as a result.
Under-21's boss Gareth Southgate has been placed in temporary charge of the senior side and will oversee games against Malta, Slovenia, Scotland and Spain as the search for a permanent successor is undertaken.