Serbia appeals to CAS over Kosovo's UEFA membership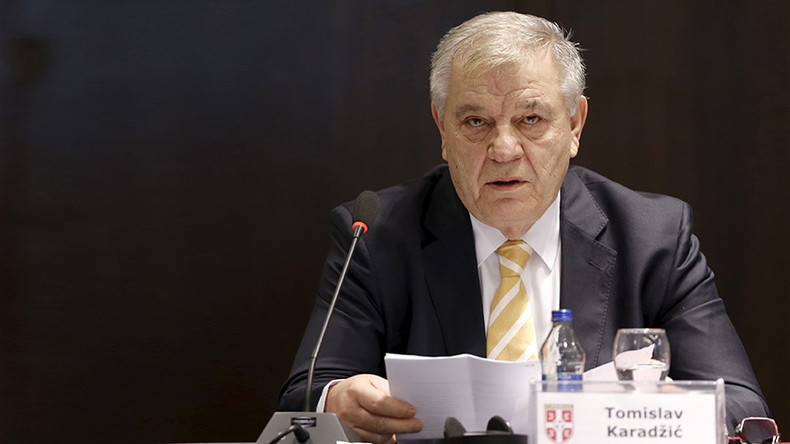 The Serbian Football Association has submitted an appeal to the Court of Arbitration for Sport (CAS) against Kosovo being accepted as a member of UEFA.
UEFA member federations voted 28-24 in favor of Kosovo's application in May, despite strong protests from Serbia against its former province.
READ MORE: Kosovo & Gibraltar become eligible for 2018 World Cup Qualifying
The decision allows Kosovo to take part in qualifications for the 2018 World Cup in Russia, but the then-president of Serbia's federation, Tomislav Karadzic, said it was a "political vote, not a footballing proposal."
"I spoke at the UEFA congress and said this was a political decision and that UEFA opened Pandora's box with it," Karadzic said in a statement.
"Football is defeated today, football is [beholden to] politics and this decision can have a deep impact on football in the future.
"We have been fighting against it for four years, but first the IOC (International Olympic Committee) struck us by recognizing Kosovo.
"Many countries apologized to us saying they had to vote for Kosovo and follow instructions of their governments.
"This is a sad day for football and UEFA, who shouldn't have bent over to politics. What next? How will countries and football associations that didn't accept Kosovo behave? How to organize matches, under which protocol, which flag and logo?
"This is a victory for politics over football that can have big consequences in the future for football but also UEFA itself."
Serbia, along with Russia and other allies, has refused to recognize Kosovo as a state since the Balkan republic's declaration of independence in 2008.
CAS will hear Serbia's appeal against the decision on October 31.