Kosovo World Cup qualifier preparations hit by eligibility issues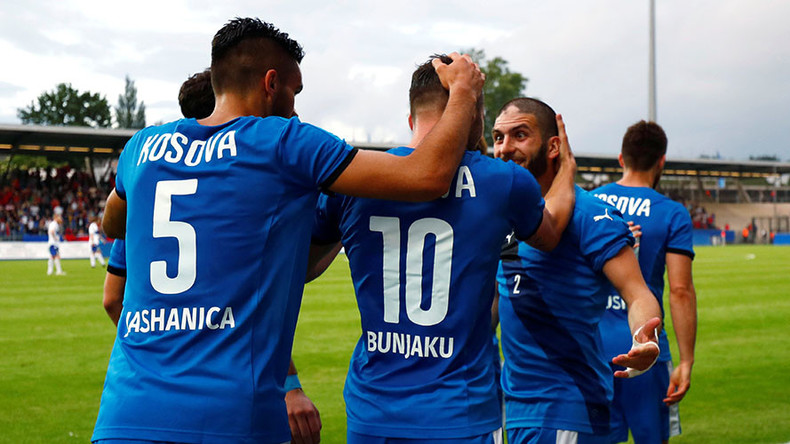 Football's world governing body FIFA has cleared two former Albania players to represent Kosovo in the national team's World Cup qualifying debut, although several others are still sweating on whether they will be allowed to play.
Goalkeeper Samir Ujkani and midfielder Alban Meha have both been given the green light by FIFA's Players' Status Committee to play in Kosovo's first qualifying match in Turku, Finland.
Amir Rrahmani, Valon Berisha, Herolind Shala and Milot Rashica have also requested clearance before Monday's game.
Read more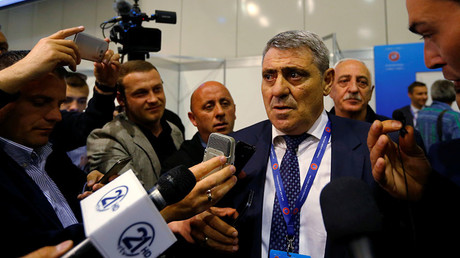 Kosovo is a disputed territory landlocked in the Balkan peninsula. It is not recognized by the UN as an official country. The national team was granted FIFA membership in May, despite strong resistance from Serbia, but its entry into qualifying for the 2018 World Cup in Russia has tested rules on players switching allegiance.
Each of the group of players awaiting clearance is ethnically Kosovar-Albanian, who make up the largest group in Kosovo, and have all won caps for Albania at international level with the exception of Berisha, who previously represented Norway.
FIFA does not usually allow players to switch national teams once they have represented another country in a competitive international.
However, it is unclear whether these rules apply to players wishing to change to a team that had not previously been a FIFA member.
Kosovo declared independence from Serbia in 2008. Its national football team became a member of UEFA in May 2016, but played its first FIFA-recognized international match in March 2014 following persistent lobbying from prominent Kosovar professionals.
The Kosovo national team has previously had nine players cleared to play who had previously represented six different European countries.
READ MORE: Rio Olympics become first Games with Kosovo athletes
One player who has rejected the chance to play for Kosovo is Arsenal's new midfield signing Granit Xhaka.
Xhaka published an open letter last week in which he said he would continue to play for Switzerland after featuring in all their games at Euro 2016.