NFL star Peters casually catches 220lb teammate in mid-air (VIDEO)
Published time: 12 Sep, 2016 16:12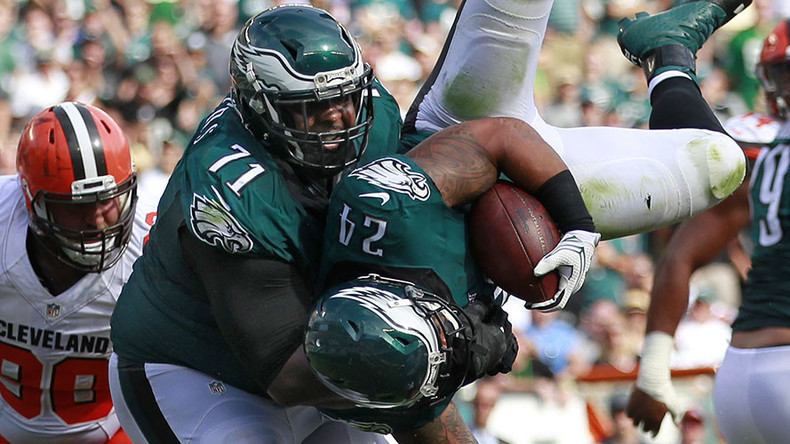 As an NFL offensive lineman Jason Peters' job is to protect his teammates, but the Philadelphia Eagles star went the extra mile during Sunday's win against the Cleveland Browns.
When a diving tackle sent running back Ryan Mathews spinning into the end zone, Peters prevented his teammate from landing on his head by catching him in mid-air.
With Mathews weighing in at 220lbs and traveling at speed, Peters could have been forgiven if he hadn't made the catch, but he casually plucked the 28-year-old out of the air before placing him safely on his feet.
Peters coolly celebrated the touchdown, which helped the Eagles to a 29-10 success over the Browns.
The former Buffalo Bills player has previously been selected to play in the Pro Bowl eight times and as a First-team All-Pro on two occasions.
With the strength and instinct he showed on Sunday there's a good chance he'll be in the running for more recognition this season.