Barcelona youngsters console opponents in heartwarming moment (VIDEO)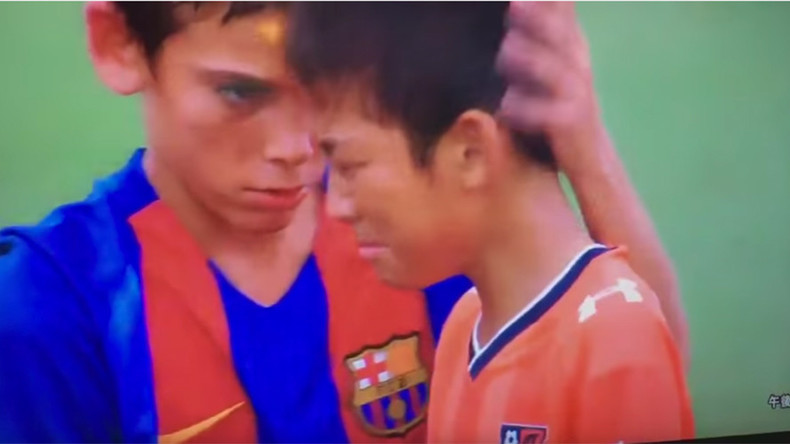 Barcelona's 'Infantil B' team beat their Japanese opponents Omya in the final of the World Challenge Cup at the weekend but were quick to offer their support to the defeated side.
While children's football is often associated with spoilt youngsters boasting of victory, sportsmanship came first in this touching moment which followed Barca's victory.
Following their 1-0 final loss against the Spaniards, the Japanese youngsters of Omya were distraught and weeping uncontrollably.
Rather than leaving them to dry their tears on their own, the Barcelona players, led by captain Adria Capdevila Puigmal, went over to their defeated opponents and gave them a shoulder to cry on.
The Barca youngsters embraced their counterparts and gave pep talks in order to try and console the blubbering boys.
With many believing that football is now simply a business with no emotions attached, this footage gives hope that the future could be bright.