'Lochtegate' Rio gas station becomes local tourist attraction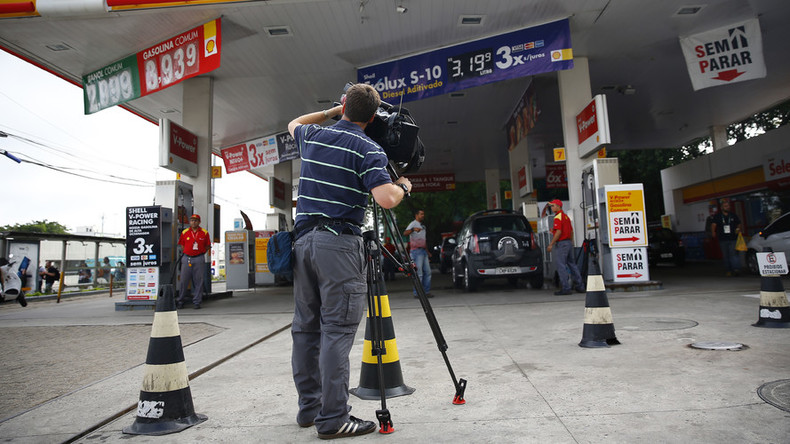 The gas station where Rio 2016 Olympic swimmer Ryan Lochte told police he and three other swimmers was robbed at gunpoint has become a popular tourist attraction for selfie-hunting locals.
Read more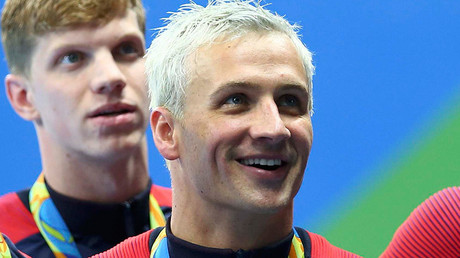 Thanks to the scandal, which has become known as "Lochtegate," the gas station in the western part of Rio is flooded with intrigued tourists wanting to snap themselves at the destination on a daily basis.
Lochte, who won gold in the men's 4x200m freestyle relay event at Rio, fabricated a story in which he told police he and his three teammates were stopped and robbed by armed men at the station.
It was later revealed that the group had actually vandalised the restroom at the gas station on their way to the Olympic village, and had been asked to pay for the damage caused.
According to locals, tourists now call in on the station not just to buy gas, but to have their picture taken at the "historical building".
READ MORE: US swimmers 'fabricated' robbery story, damaged gas station – Brazilian police
"Every day it's the same: pictures, selfies, people asking, "Is this where it all happened?" I've already spoken to foreigners and Brazilians. A lot of people find it hilarious," said the gas station manager Marius, Tass reported.
Now a Brazilian travel agency has added the gas station to its tour route, in which it offers to "familiarise" tourists in Rio with the local sights, which, aside from the gas station, includes the Christ the Redeemer statue and costs 516 Brazilian real ($158).