US goalkeeper Solo granted personal leave by club following 6-month ban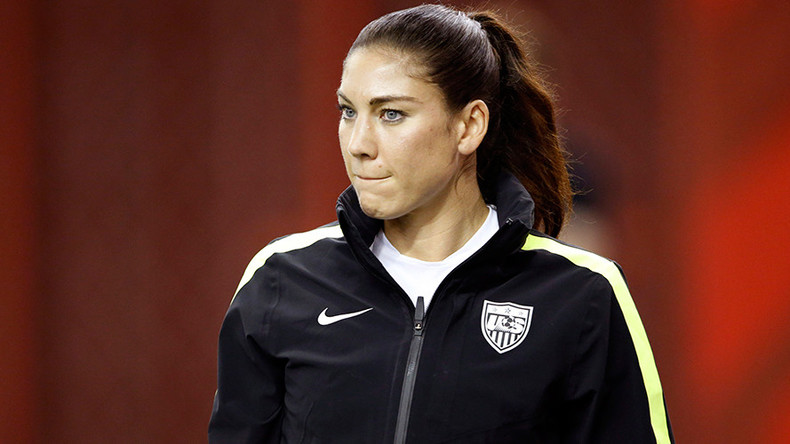 The US women's Olympic team goalkeeper Hope Solo was expected to play for her club Seattle Reign FC in Saturday's fixture against Portland Thorns. However, hours before the match, her club confirmed that it had granted its goalkeeper personal leave.
The 35-year-old soccer player had been suspended by the USWNT (US Women's National Team) for six months after she accused Sweden of being "cowards" following a 5-4 penalty victory over the US in their quarterfinal at the Rio 2016 Olympics.
READ MORE: Hope Solo calls victorious Sweden 'bunch of cowards' after US ousted from Olympic soccer tournament
Outspoken goalkeeper Solo has been embroiled in controversy throughout her career. Back in 2014 she was charged with two counts of fourth-degree assault, allegedly against her sister and nephew. Although the case was originally thrown out by the courts, prosecutors had the charges reinstated last October following an appeal.
Read more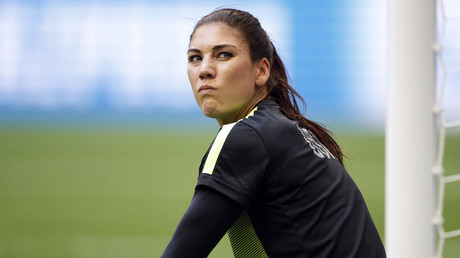 Solo was also accused of being disrespectful to hosts Brazil during this summer's Olympic Games after posting several photos on social media regarding the country's fight against the Zika virus. Fans retaliated to her posts by chanting "Zika" at her during USWNT matches at this summer's games.
Neither Seattle Reign nor Solo herself have commented on how long her personal leave will last, and it is unclear whether she asked for the leave herself or whether the club was behind the move.