Time bandit: Man United striker's $26k Rolex snatched during trampoline session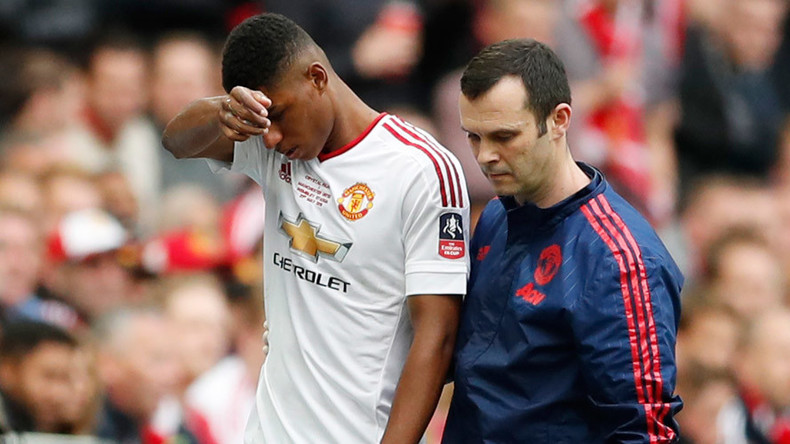 With his team's campaign barely kicked off, Manchester United footballer Marcus Rashford is already experiencing the ups and downs of the new Premier League season.
The young English striker, a surprise breakthrough into the Manchester United first team last year, has apparently been left "devastated" at the theft of a luxury Swiss watch while attending a trampoline center.
Awarded with a new contract reportedly worth of £20,000 ($26,000) a week earlier this year, Rashford bought the Rolex timepiece shortly after putting pen to paper on the lucrative deal, according to The Sun.
It was reportedly taken last week while the 18-year-old was enjoying a day out at Jump Nation – a trampoline fun park in Manchester.
It's understood the bling – which can cost between £20,000 and £50,000 ($26,000-$65,000) – was robbed from a reception area by an individual masquerading as a relative of the England international.
A 22-year-old man has since been questioned about the theft.