UEFA Champions League ruling met with anger from Russian Football Union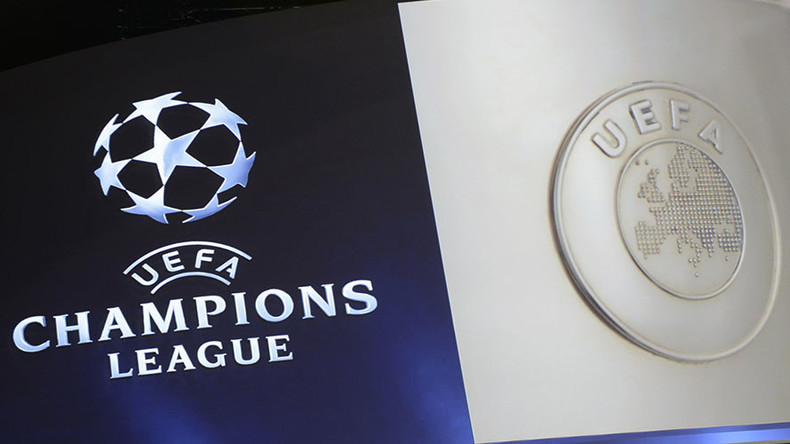 Russian football's governing body is angry at a new UEFA ruling that allows Europe's big leagues more guaranteed spots in the lucrative Champions League competition, saying the decision "amounts to blackmail" and that it will damage football in Russia.
UEFA announced plans on Friday which would see the top four teams from the four major European leagues – Spain, Germany, England and Italy – automatically qualify for the Champions League group stage.
This change would come into effect from the 2018/19 season – the season which immediately follows the 2018 World Cup in Russia.
Despite a recent rise to sixth in the UEFA coefficient table – a rankings system where European countries are rated by the standard of their leagues – the Russian league is not rated highly enough to benefit from the new rule.
Instead, it means that clubs from leagues outside of the top four of UEFA's rankings, such as Russia, could potentially miss out on money-spinning Champions League football, which in turn could have a negative impact on football in their countries.
The honorary president of the Russian Football Union, Vyacheslav Koloskov, believes that Russia should protest against the ruling.
"Russia needs to protest. We must defend our interests, but how? We do not have a representative on the UEFA committee so there is nobody to defend the interest of the RFU," Koloskov said in a telephone interview with rsport.ru.
Koloskov added that all of this is down to the ban from all footballing activities on former UEFA President Michel Platini.
"With Platini there was authority and he was able to convince others that this decision should not be made. At the European Parliament he [Platini] defended the interests of UEFA and UEFA unity, but now they have returned to their old ways. This amounts to blackmail."
It is easy to see why Russian footballing authorities are angry at UEFA's decision. Many Russian clubs, including Champions League newcomers FC Rostov, have well-documented financial problems and are often unable to pay their players.
The injection of cash that the Champions League television revenue brings is essential to many Russian clubs, and a withdrawal of that funding could cause long-term damage to domestic football.
It is not just the Russian authorities that are worried about the new ruling – UEFA presidential candidate Slovenian Aleksander Ceferin has said that this decision could lead to "war."