Bloodied Russian wrestler builds bandage-helmet during Olympic bout (PHOTOS)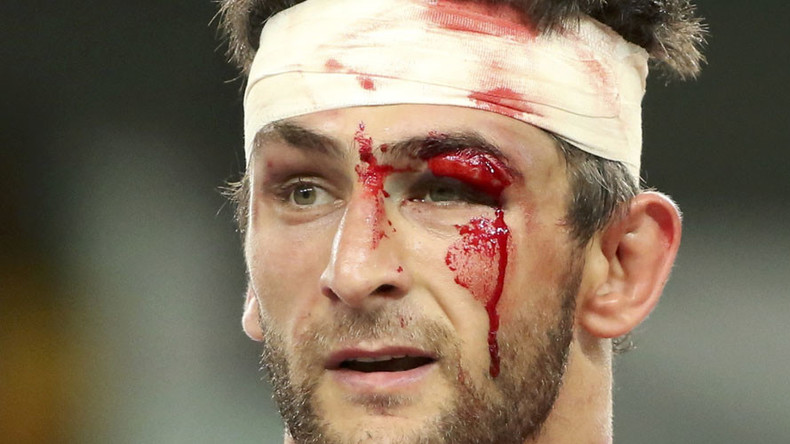 Russian wrestler Aniuar Geduev looked as if he was at risk of being "mummified" alive by medical staff during a bloody medal-showdown for the men's 74-kilogram freestyle Olympic title.
Expectations were high after Geduev knocked out the world's №.1 and 2012 Olympic champion, Jordan Burroughs, in the quarterfinals.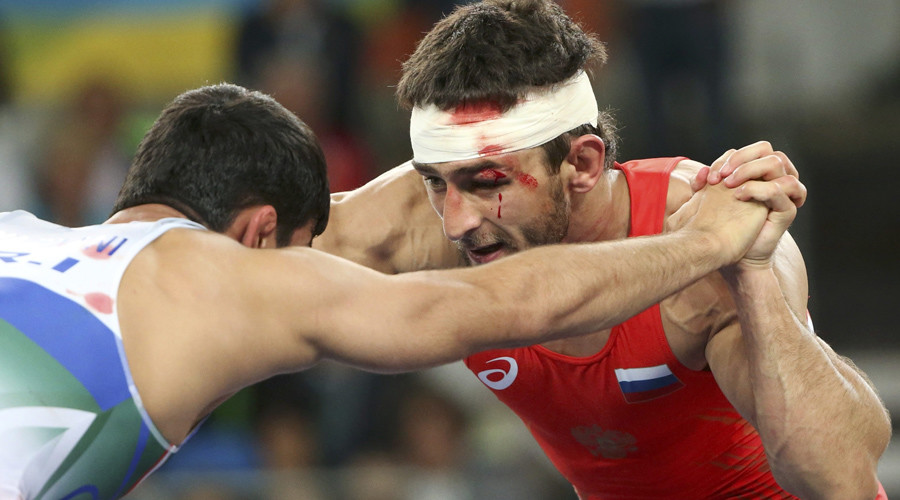 However, the Russian's final bout against Iran's Hassan Yazdani never really got off the ground due to the many frustrating stoppages that were required to bandage Geduev's profusely bleeding eye.
READ MORE: 'Why deprive us of our dream?' Russian Paralympic athletes speak out about Rio ban (VIDEO)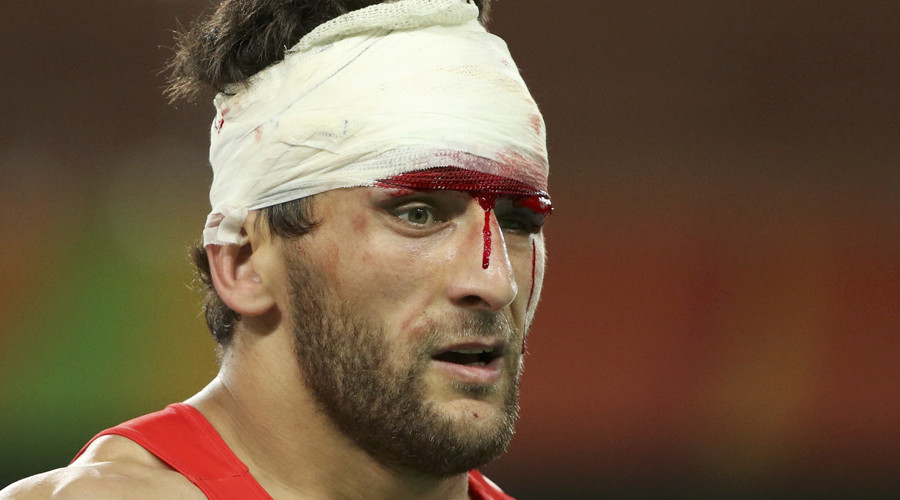 Geduev entered the bout with a simple bandage on his head to cover a small cut he had received from a head-butt during a previous match, but when the blood-gates opened during the Olympic final, they truly would not close.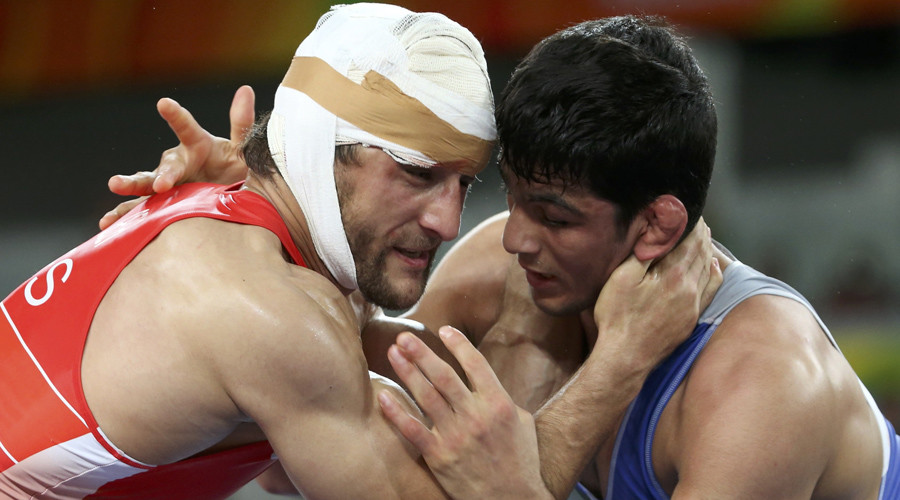 Yazdani stood on the sidelines as Geduev's increasingly swollen eye was re-bandaged four times, until he was eventually left sporting a kind of helmet that encased his entire head.
READ MORE: 'I'm the greatest': Usain Bolt makes Olympic history with legendary 'triple-triple' gold
Obviously, Twitter had fun with the resulting images.
Boy that Russian wrestler is bleeding like a stuck pig.

— Jim Smith, Ph.D. (@JimSmith87) August 19, 2016
In the end, the Iranian seized gold and Geduev emerged from the bout with the silver.
Thankfully, Geduev was able to ditch the headgear before hitting the podium to claim his prize.