'Why deprive us of our dream?' Russian Paralympic athletes speak out about Rio ban (VIDEO)
Published time: 20 Aug, 2016 16:44
Edited time: 21 Aug, 2016 15:41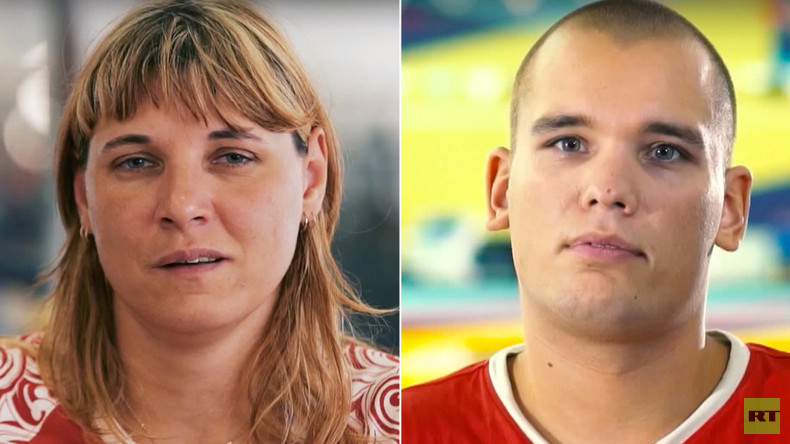 The Court of Arbitration for Sport is set to make a decision, which will either make or break the dreams of hundreds of Russian Paralympic athletes. Sports highest court is set to rule whether the currently banned Russian team can compete in the Rio Games.
One of the athletes hoping that the blanket ban will be overturned is Elena Gorlova, who is set to compete in the discus and kernel throwing events
"A bad dive into water turned my life completely upside down. I broke my neck, and was almost totally paralyzed," said the 35-year-old.
"I started to struggle. I set myself a goal. I managed to sit in a wheelchair, even though the doctors told me I would never leave my bed. When my coach told me that I had a chance to reach the Paralympic Games, I was inspired for a second time. I live sports. I breathe sports," she added.
Two weeks ago, Gorlova's dreams were shattered after the International Paralympic Committee (IPC) confirmed a total ban on Russians competing in September's event, after a recommendation from the World Anti-Doping Agency (WADA).
The suspension followed a WADA report, commissioned by the Canadian lawyer Richard McLaren in July, where he alleged that a widespread state-sponsored doping program amongst Russian athletes existed.
Gorlova is vehemently against doping and has never taken performance enhancing drugs in her life. She addressed the International Paralympic Committee head, Philip Craven:
"Mr. Craven, please answer just one question. You're in a wheelchair, I'm in a wheelchair. We understand each other better than anybody else. Why, and for what [reason], are you depriving us of our dream to take part in the Paralympic Games?"
A three-time swimming gold medalist at 2008 Beijing Paralympics, Dmitry Kokarev echoed Gorlova's statements saying, "sport is his life."
The sportsman who suffers from a severe degree of cerebral paralysis, refused to give up despite the handicap.
"My mother took me to the pool when I was three months old. It was hard to learn to swim because the degrees of cerebral palsy are different - mine was considered the most severe. For two years I only learned to stay afloat," said Kokarev.
"If I am being honest, neither my parents nor myself thought that I would join the national team," he added. He qualified for the Olympics having won numerous World Championship swimming medals.
On August 15 Russia submitted an appeal to the Court of Arbitration for Sport (CAS) regarding the IPC's decision. The meeting will take place on August 21, while the final decision will be announced the following day, according to the Russian Paralympics Committee.
The Paralympics in Brazil are set to start on September 8 and will last for eleven days ending on September 18.
READ MORE: Russia's Paralympic team's reinstatement petition passes 100,000 in just 3 days

Saying "sport is my life," Kokarev is still hopeful he will be allowed to compete and "do his best" to win.
"I think that each person faces moments of despair in his life, but you understand what you are aiming for and what you are trying to achieve."
His words are echoed by another athlete, silver medalist of London Paralympics in 2012 and the winner of a number of world championships in judo, Tatiana Savostyanova.
An orphan, Savostyanova only found out she was visually impaired when she got accepted into a sports boarding school. She suffers from pain and has to undergo surgery soon, but she keeps training – still hopeful of going to Rio. Recalling her first steps in sports, she says obstacles only make you stronger and motivate you to keep fighting.
"Before my first judo competition I thought – how would it feel to lose with everyone watching? But I won. I got angry during the fight at just the right moment. I heard people shouting "Come on, she's finished!" and I was indeed barely standing on my feet. But I pulled together and won.
"Sometimes I would come up to my coach and start crying because it just hurt so much. But he would say 'Hold on Tatiana, hold on, you've got to keep going for the sake of the Paralympics.'"
The athletes have vast public support on their side as a petition calling for them to be allowed to compete in the games has reached over 100,000 in just a matter of days.
The petition was launched by the Italian outlet Imola Oggi and published on the website change.org. It calls on the IPC President Craven to reverse the decision on the blanket ban of Russian Paralympics team.