Russia's Paralympic team's reinstatement petition passes 100,000 in just 3 days
A petition to allow Russia's Paralympic team to compete in next month's games in Rio, has gathered more than 100,000 signatures in just three days. One woman who hopes to take part is Irina Vertinskaya, who explained that the Paralympics is 'her meaning in life'.
Time is running out for Russia's Paralympians. On August 8, their world turned upside down after the International Paralympic Committee (IPC) confirmed a blanket ban on Russians competing in September's event following a recommendation from the World Anti-Doping Agency (WADA).
Read more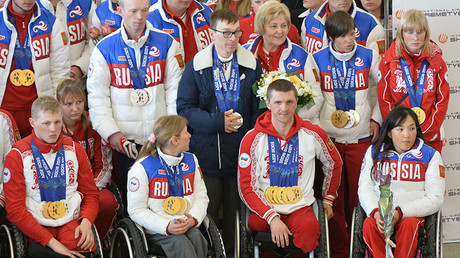 Russia's disabled athletes have public support on their side. A petition on the website Change.org has already gathered around 110,000 signatures in the space of just three days.
The authors of the petition, Egor Beroev and Ksenia Alferova, are calling on the President of the IPC Philip Craven to reverse his decision and give around 270 Russian Paralympians the chance to compete on the biggest stage possible.
"We believe that the decision to ban the Paralympic sportsmen from competition and enforcing on them collective responsibility for crimes they have not committed is against the basic principles of international law and European values. This is not fair to almost all the Paralympians who are absolutely clean and were not involved in any doping scandals," the statement read.
One of the 270 sportsmen and women who are hoping to compete in Rio is Irina Vertinskaya. She has not been involved in any of the doping scandals that have rocked Russian sport as she only decided to take up athletics following the Sochi Paralympics in 2014.
Fighting back the tears, she told RT that the Paralympics was "her meaning in life," and she is desperate to have the opportunity to compete in what would be her first games.
"I am a clean sportsperson. I started competing after Sochi. I am always giving doping samples and they are always clean. What is the reason for not letting me compete?" she said, adding that she has been tested every month and all the tests have come back clean.
Read more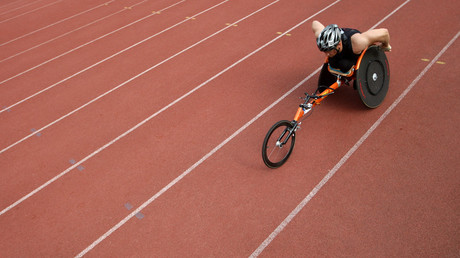 Vertinsakaya is a versatile athlete, having competed in the discus, although she intends to take part in the javelin if she is allowed to be a competitor in Rio. When she heard about the news, she thought it was just a bad dream.
"We did not expect this. We thought that this would only affect the Olympians. We are constantly being tested by WADA and this has been going on for 10 months. When we found out, we were in Italy at a training camp. My coach told me and at first I did not believe him… I just did not think this could be true. When I heard it on the news, it was really difficult for me," she said.
The hardest thing for the athlete has been her inability to do anything to try and overturn the decision, while she also mentions that members of the general public have no idea about what hardships the Paralympians have had to go through to try and compete in the biggest event in their sport.
"If they touched the Olympians, then who are we – the Paralympians? Yes, we are sportsmen, yes were have disabilities, but our status is still lower than the Olympians. We have come through so much and I don't think the majority of Olympians have gone through what we have had to. I would not wish this on my worst enemy what we have had to go through," she concluded.
The petition has already garnered around 110,000 signatures and is well placed to reach its target of 150,000 as the organizers hope to make one last plea to IPC President Craven to allow Russia's athletes to take part.
"We want to believe that it is not too late to have a change of heart. These games are an enormous victory for each athlete who have had to overcome huge hurdles and stereotypes within society," the statement from the authors added.