Russian Paralympic team ban - 'crass & insensitive decision'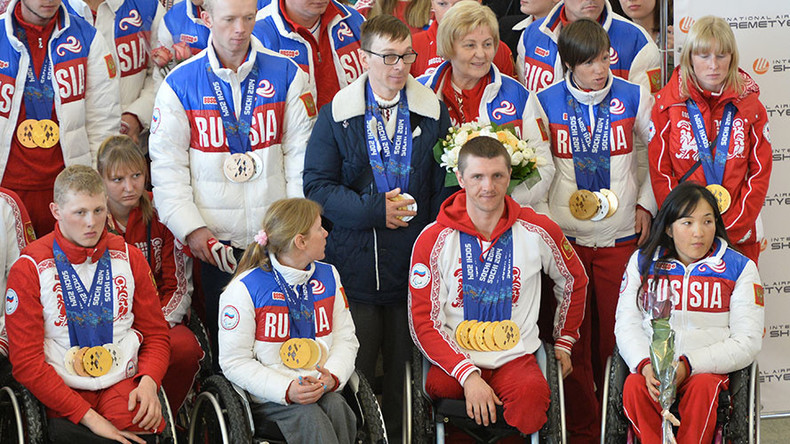 The International Paralympic Committee's to issue a blanket ban on Russian athletes was poorly thought out and is wide open to legal challenge; every athlete should be given due justice and tested individually, say experts.
The entire Russian Paralympic team has been banned from next month's Rio Games - following the World Anti-Doping Agency's damning investigation into doping.
The International Paralympic committee suspended the Russian squad, after 35 team members were mentioned in the WADA report.
Further IPC research tested 45 samples, of which 27 across 8 sports were Paralympians. And of those 8, only 5 were summer events, leaving just 11 positive tests. Yet, now all 267 Russian athletes are excluded from the Games.
Ellis Cashmore, Professor of Sociology at Aston University said he is "horrified at the decision."
Ellis Cashmore: ..Let's just refresh our memories a little. Two weeks ago we breathed a bit of a sigh of relief, when the IOC [International Olympic Committee] announced that it was leaving the decisions on the Russian athletes - apart from track and field - to the individual federations. And over the period following each federation made its own decision on what athletes to disqualify and whom they should allow. We have 271 Russian athletes currently competing in the Olympics. The thing is that the Paralympic Committee is independent of the IOC; it does not have to abide by its decisions at all. It seems that it's looked at the same research, it's interpreted the results differently, and it's arrived at fundamentally different conclusions as to what should be done.
Read more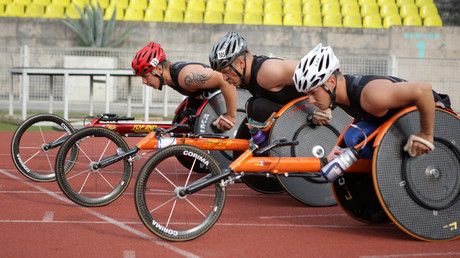 What it's done, I believe, is it has reacted to the consensus of the Western media opinion. I don't think the media necessarily reflected accurately the mood of people in the streets, because a lot of people like me felt that the IOC had made a perfectly reasonable decision by just saying: "Hey, let the individual federations make their own decisions rather than this blanket ban," which would, as we've just heard, have punished the innocent as well as the guilty.
The Paralympic Committee has arrived at a different decision and decided to go full tilt and issue a blanket ban. What I think it has done is really poorly thought out, it is crass and it's an insensitive decision that is wide open to legal challenge. I imagine over the next 31 days the Court of Arbitration for Sport will have its head spinning with challenges to this decision. I am sure that every Paralympic athlete will at the moment be contemplating how they can get into the Olympic squad somehow by hook or by crook - if that is by legal means then they will pursue those legal means. And I have every sympathy with them, because these are athletes who have worked steadfastly for four years. Anybody who has seen Paralympians in motion cannot help, but just think to themselves: how on Earth do they do this? Because they achieved the most miraculous skills that are almost unimaginable. I so much admire disabled athletes. I am horrified at this decision. I can only hope that it is beaten back by the Court of Arbitration…
RT: Do you think that is becoming more and more politicized? If yes, to what extent, do you think?
EC: It has always been political. It's been political from the outset. This whole thing started two months ago, as we know. I said at the time this is the biggest political story in the history of the Olympics. I still believe that. It's got even bigger now. It is also the story of the media. The Western media in particular has been almost, I imagine, unanimous… Most people said: "we wanted the Russians out; we wanted a blanket ban; we want them disqualified from the entire Olympics."
Everyone's attention has been deflected away from other nations where doping is rife. We've heard only this morning that a Kenyan official has been accused of taking bribes in return for covering up positive dope tests. So three is the first evidence, and there will be more evidence over the next several weeks…
'The fact that it's Russia doesn't help matters either!'
Lionel, media and legal analyst suggests there should be individual testing of athletes.
"I don't understand why it is impossible in this day and age to individually test Olympians, Paralympians, or athletes. I don't understand why there has to be this blanket prohibition and penalty against an entire team based upon allegations," he told RT. "What I also don't understand is that if we're really looking at the integrity of the Olympics in general, why don't we look at the notion of allegations of bribery that is also in all of the news? But that is a little bit different," he added.
"When we talk about Paralympians, I don't want to be patronizing; I don't want to say 'these poor people, we should treat them differently,' because they are proving by virtue of the competition that they are just as good as all the athletes. But as someone said: their ability to compete and their shelf life because of inability and the limitations on competing are so limited and so great that I think there should be an extra consideration given," Lionel said.
He added that he finds it "fascinating" that out of a whole "panoply" of issues- including alleged bribery and others - it's mainly the doping scandal that is in the spotlight.
"I am reading nothing but reports about open sewage and the worst possible conditions for certain Olympians and that seems to be not that important as well as bribery, and as well as other [issues]. Why this - out of the panoply of issues that we can be concerned with, why this?" he said. "And may I add: the fact that it is Russia doesn't help matters either! There seems to be a Russia factor."
The legal analyst argues that everyone who is accused of violating any rules should be given due justice.
"You should be given…the ability to be heard… to confront your accusers; to be able to say: 'Ok, if I was alleged to violate this rule, what was the testing that was performed? May I see the results? May I submit this to my own experts? Can you validate that your testing was correct? Is this up to par? May I have a sample myself so that I can test it?'" he said.
The statements, views and opinions expressed in this column are solely those of the author and do not necessarily represent those of RT.