Yelena Isinbayeva announces retirement from athletics
Published time: 19 Aug, 2016 19:26
Edited time: 20 Aug, 2016 04:38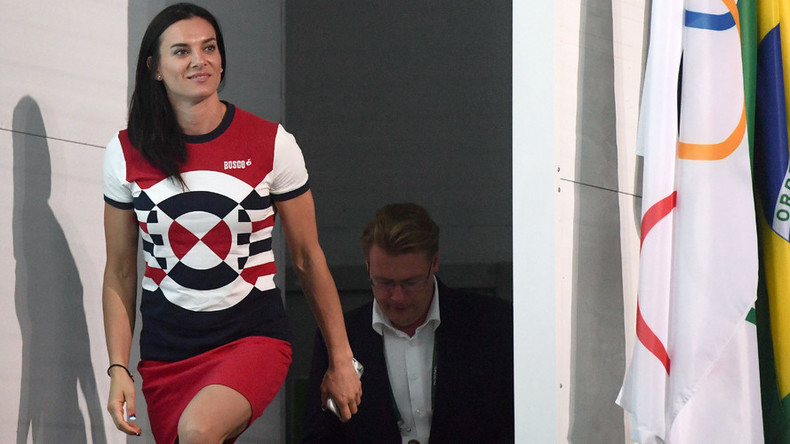 Russian pole vaulter Yelena Isinbayeva has confirmed her retirement from competitive athletics at a press conference in Rio de Janeiro.
Isinbayeva set a staggering 28 world records in her career and competed in three Olympic Games; at Athens 2004 and Beijing 2008, where she won gold, and London 2012, where she collected bronze.
But a fourth Games was not to be for the reigning world record-holder.
Along with more than 100 of her teammates, Isinbayeva was excluded from competing Rio following a blanket ban on Russian track and field from International Association of Athletics Federations (IAAF) in the wake of an alleged state-run doping program.
The only Russian track and field athlete cleared to participate in Rio was long jumper Darya Klishina, who lives and trains outside of Russia.
Klishina eventually finished ninth in the competition and blamed disrupted preparations for her poor performance.
On Thursday, Isinbayeva was elected to the International Olympic Committee (IOC) athletes' commission, despite still serving her sanction.
As a member of the commission, Isinbayeva reiterated that she would do everything for Russian athletes to get back into international sport.
"I am incredibly happy, of course, that I was elected. It is a victory for our country," she told RT. "We will reinstate our federation on the international level. Our athletes will compete again. We will do everything to achieve that goal."
The commission serves as a link between athletes and the IOC.
At the press conference Isinbayeva confirmed she stood by her earlier comments that the winner of the Rio 2016 women's pole vault event will be "second by default".
"A young girl has the chance to become champion. Whether she will value her medal, we will have to listen to her after," she said, referring to tonight's final.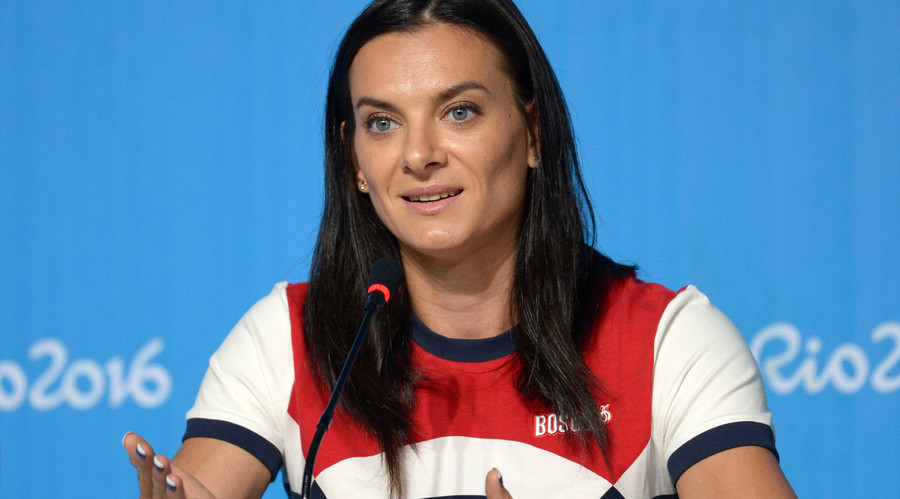 Isinbayeva was an outspoken critic of Russia's ban from Rio, saying the ruling was "a blatant political order" and claiming the only reason she could not compete was because she has lived and trained in Russia for the last two years.
She also condemned the research findings in a World Anti-Doping Agency (WADA) report authored by Canadian lawyer Richard McLaren which lead to the IAAF decision to ban Russian athletes.
READ MORE: Isinbayeva: IAAF decision discrimination on national grounds, violates human rights

"There are no facts, no evidence, but they still banned all Russian athletes. [The IAAF] should not use a blanket approach," she said of the report.
"However, God will be their judge."
Isinbayeva retires as one of Russia's best athletes ever. Her personal best this season of 4.90m was 25cm clear of the highest distance set by seven athletes during the qualification round in Rio.
She set 28 world records during her career, with her best ever effort of 5.06 meters set in Zurich, Switzerland, back in 2009.