The Messi U-turn: what made football superstar rethink retirement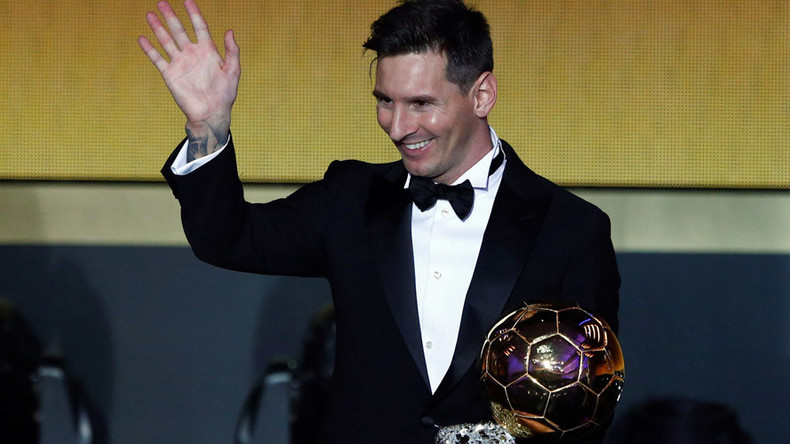 Football star Lionel Messi has decided to return to the international stage following retirement in June, but what has changed in the 46 days since he announced his retirement from Team Argentina?
At 10:47 p.m., June 26, inside New Jersey's magnificently illuminated Metlife Stadium on the United States East Coast, the world's greatest footballer Lionel Messi stepped up to take Argentina's first spot-kick in the 2016 Copa America final against Chile, which had gone to a penalty shootout.
He missed, sending his ball over the bar. At 10:53 p.m., Chile forward Alexis Sanchez chipped home to score the decisive penalty. Chile were champions. It was Argentina's second straight Copa America final loss to Chile and their third major final defeat in as many years.
In those six minutes, a fork was skewered into the middle of Messi's international career. Immediately after the defeat, he expressed his wish to call time on his 'La Albiceleste' career, having scored a record 55 goals in 113 appearances.
"The first thing that came to my head – and it's something I thought about in the dressing room – was that it's over, that the national team is finished for me," Fifa.com reported Messi as saying after the final.
"I think this is the best thing for everyone. That's it. I've done all I can. I'm going without having won a title with the [senior] national team."
Two weeks after his decision to retire, on July 6, Messi was convicted of tax fraud by a Spanish court and sentenced to 21 months in prison. Under Spanish law, any jail term for tax evasion under 24 months can be commuted to a suspended sentence, but the damage had been done. It looked as if the Barcelona playmaker's stock had plummeted to an all-time low.
READ MORE: Barcelona football star Messi & father get 21-month sentences on tax charges
But by the end of the same month, Messi was making headlines again. This time, after he posted pictures online of him at home, smiling and sporting a new-look platinum blonde haircut. Messi appeared relaxed and revitalized, free from the stress that had shackled him throughout the summer. Then on August 12, La Nacional newspaper announced Messi would return to the international setup, less than two months after deciding to retire from international football, and the striker was named in the squad for the World Cup qualifiers.
So what exactly has altered for Messi to return to the scene of so much heartbreak? Let's take a look at the changes that inspired the Argentine to go back on his decision to retire and breathe new life into his international endeavors.
Record chaser
Messi overtook Argentina strike legend Gabriel Batistuta as national side top scorer with a free kick against the US in the Copa America. With that milestone passed, Messi may well set his sights on overtaking Javier Zanetti to become all-time Argentina record appearance-maker. At 29, Messi is just 31 caps from breaking the record of his compatriot Zanetti, who made 143 appearances to rack up the most caps in Argentine history.
"Don't go Leo"
With news of the Argentine idol's retirement having moved fast in his homeland, there was a campaign organized to persuade the Barcelona man to rethink his decision.
Local children were photographed posing in Messi shirts with the message "Don't Go Leo" to greet the national team when they returned home from their Copa America defeat.
Suddenly the disappointment was forgotten and national attention came to keeping Messi playing in the sky blue and white of Argentina.
Score settler
Despite Real Madrid star Cristiano Ronaldo sympathizing with his Argentine counterpart following Messi's final defeat, the well-tread argument of which of the two is the best player of their generation is still as intense as ever. Not long after Messi's decision to retire, Ronaldo won the Euro 2016 tournament in France, adding to his glittering CV something Messi still has lacking: winning a title with his national side and edging him in front in the dragging debate.
READ MORE: Portugal wins Euro 2016 after beating France 1-0 in final
Although Messi bemoaned having lost four finals with Argentina, the pint-sized playmaker has the opportunity for swift redemption. The Copa America tournament is held annually, unlike the World Cup and European Championships which are held every four years and the only two major tournaments Portugal and Ronaldo will contest.
Legal issues long gone
Aside from the factors in his professional life, the stresses of appearing in court alongside his father on charges of tax fraud weighed heavy on Messi's mind. Three counts of tax evasion, in which he avoided paying €4.1m in tax through accounts in Uruguay, Belize and Panama, the latter of the three appearing in the Panama Papers data leak.
Both were found guilty and sentenced to 21-months in prison and were ordered to pay €1.7m and €1.4m respectively. But, under Spanish law, any tax sentence under 24 months can be suspended. With the dust from the case having settled the striker is now free to further his reputation on and off the pitch.
Trophy traders
Along another avenue of the Messi-Ronaldo debate is the amount of personal accolades the two possess. Since 2008, one of either Messi or Ronaldo has won the FIFA World Player of the Year award or its incarnation the Ballon d'Or. The Argentine has a total of five titles: one World Player of the Year award and four Ballon D'Or; while Ronaldo has a total of three: one World Player of the Year and two Ballon d'Or.
READ MORE: Crying Game: Messi Meme erupts online after soccer star's Copa America heartbreak (PHOTOS)
With the Portuguese star looking likely to receive FIFA Ballon d'Or honours at the end of the year, having won the 2016 Euro Championship and his second Champions League title with Real Madrid, Messi has the incentive to put the argument beyond doubt with a sixth title with a stunning comeback this season, and with the two seemingly joined in domestic and continental competition, success in the Ballon d'Or competition may just be the deciding factor in who ends up with the personal silverware at the season's end.