Football faux-Pogba: Rapper jumps the gun with premature video announcing Man U's mega £93mn deal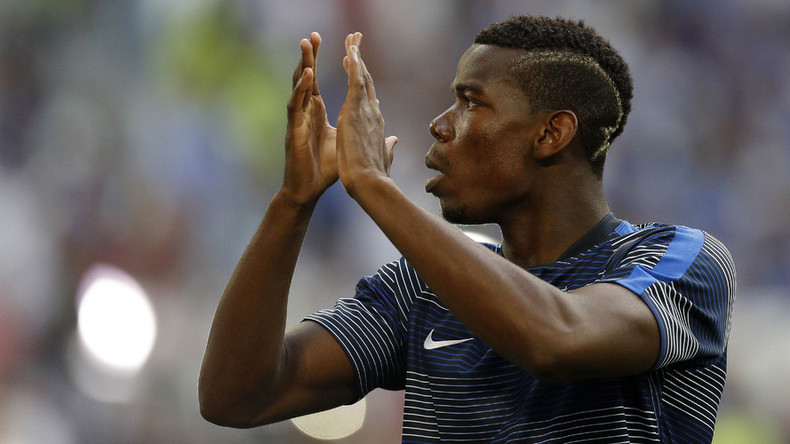 While Manchester United's record signing of French midfielder Paul Pogba has now been made official, an accidentally leaked video made fans celebrate well before the announcement.
British rapper Stormzy committed a major fail when he prematurely shared an Adidas video celebrating the news before the £93.2 million transfer deal was finalized.
The rapper was quick to realize his mistake and deleted the post, but the video had been captured for all to see.
In it, Stormzy is sporting a Number 7 Man U jersey, famously worn by United greats from Eric Cantona to Cristiano Ronaldo. The number on Pogba's United jersey isn't visible, but fans are speculating what it could mean for current Number 7, Memphis Depay.
Pogba arrived in Manchester on Monday for a medical with United's medical staff before the transfer from Italian Juventus can be finalized. The 23-year-old left United for Juventus in 2012.
Mourinho acknowledged the record signing following his first trophy win with United on Sunday.
"It is a lot of money of course but football is a crazy industry, and very often what seems expensive now does not seem so bad in three years or so. I know we are getting a very good player and I think United is the perfect club to bring him to the level he wants to be at." he said.
"We want to bring Manchester United to the top again and if you want to be the best player in the world this is the club to join."