Olympian suffers gruesome leg injury during vault qualifier (GRAPHIC)
Published time: 6 Aug, 2016 23:14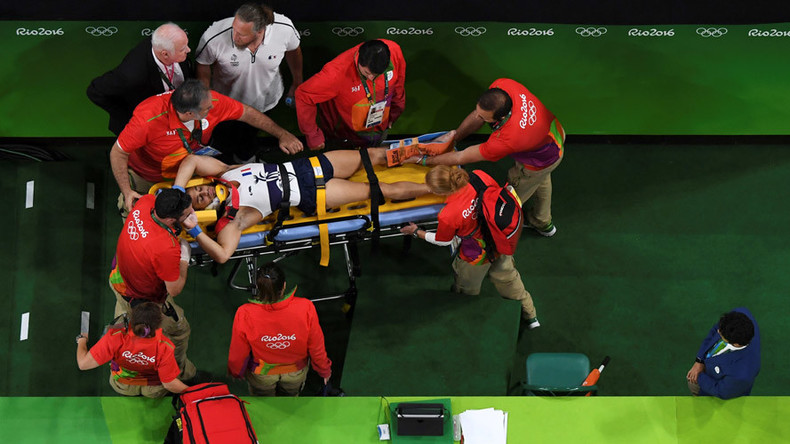 French gymnast Samir Aït Saïd's Olympic dream is now over after he suffered a horrific leg break in the Men's Vault competition.
The first-time Olympian landed awkwardly on the first day of the event as he attempted a backwards spin manoeuvre that ended with a sickening snap.
Gasps could be heard from around the Rio Olympic Arena as the extent of the 26-year-old's gruesome injury became apparent.
Oh, no! A loud snap just echoed through the arena when Samir Ait Said of France landed his vault. He hurt his left leg. Left on a stretcher

— Juliet Macur (@JulietMacur) August 6, 2016
Footage of the incident showed the Frenchman rolling over in agony after his standing leg snaps on hitting the cushioned landing mat at an angle.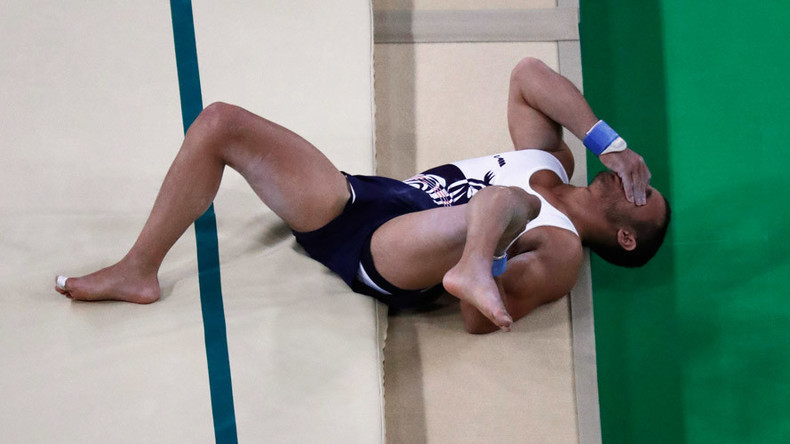 The athlete was given a round of applause as he was stretchered from the arena.
Twitter reaction has been one of shock, while many, including the Official Rio 2016 Olympic Organizing Committee, have wished the young athlete a speedy recovery.
Stay strong @samiraitsaid1. We have you in our thoughts and wish you a speedy recovery. Lots of love from the Rio 2016 team ❤

— Rio 2016 (@Rio2016_en) August 6, 2016
French gymnast Samir Ait Said broke his leg on vault landing & made not a sound. Waved to crowd as he's stretchered off 😲 #RioOlympics2016

— Gayfetus (@Gayfetus) August 6, 2016
Horrible injury for French gymnast Samir Ait Said in the Men's Team event. Just no words. Wish the lad the very best.

— Dan Levene (@danlevene) August 6, 2016
The French Olympic Committee has since reported that Said suffered a tibia fibula fracture in the fall.